WRITE A REVIEW OF L'Occitane
Please completely fill out the form below, and we'll add your review as soon as possible.
If you would like to be able to edit your review after it is posted, please
log in
first.
Add your review of L'Occitane
Please try to add a review which will be helpful to other people - don't just say that you liked or did not like the site, try to explain why.
Please do not write your review just in capital letters - we won't add it!
Please be careful with the words you use - we add these reviews at our discretion and anything which may be considered offensive or libellous will not be added.
Please do not use the review system for advertising. You can add a link to your site in your profile..
If you have logged in, once your review has been added to the site you will be able to edit it.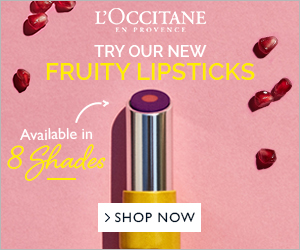 With its roots in Provence, L'Occitane shares the colours, scents and traditions of the south of France with the world.

For over 30 years, L'Occitane has been creating the highest quality body care, skincare and fragrance products using the finest natural ingredients from the Mediterranean and remains committed to its core values of Authenticity.