WRITE A REVIEW OF Farmison
Please completely fill out the form below, and we'll add your review as soon as possible.
If you would like to be able to edit your review after it is posted, please
log in
first.
Add your review of Farmison
Please try to add a review which will be helpful to other people - don't just say that you liked or did not like the site, try to explain why.
Please do not write your review just in capital letters - we won't add it!
Please be careful with the words you use - we add these reviews at our discretion and anything which may be considered offensive or libellous will not be added.
Please do not use the review system for advertising. You can add a link to your site in your profile..
If you have logged in, once your review has been added to the site you will be able to edit it.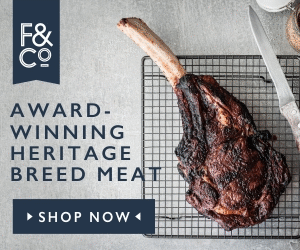 Farmison gives you access to products from heritage farms around the UK. The Farmison product range includes premium meats from the online butchers, cheese boxes and cheese boards, fruit & vegetable boxes.
Free Standard Delivery ...
Free Standard Delivery When You Spend Over £40!
Terms and Conditions: on All £40 Orders.
Valid until Thursday, 18 Mar 2021.
Farmison & Co
Farmison & Co: 25% Off 14 Day Dry Aged Heritage Breed Steak Strips. Shop Online and Save On Everyday Essentials!
Valid until Thursday, 26 Jun 2025.
Farmison and Co
Farmison and Co: 23% Off F&Co British Lamb Box. Cut Fresh & Freezable, Enough For 20 Meals. Shop Online.
Valid until Monday, 07 Jul 2025.