Hair Care
CATEGORIES
Filters
Shops
Just Beauty is a UK based online retailer specialising in Professional Beauty, Hair and Skin Products including everything from waxing equipment, hair, tanning and nails products.
ChemistDirect is the UK's largest online healthcare and pharmacy business, providing quick and affordable delivery of tens of thousands of health and beauty products, and a suite of wellbeing services including confidential consultations with in-house GPs and advice from its team of fully qualified pharmacists.
View all 11 Offers
Bringing you millions of products from thousands of sellers, OnBuy is an innovative and rapidly growing online marketplace. As a direct Amazon alternative, OnBuy delivers fantastic choice and even better value. Our low fees for sellers mean big savings for you - whether you're buying Toys, Tools or the latest in Tech!
Shop the latest women's, men's and children's fashion plus homeware, beauty and more.
Natural Image is the UK's leading online retailer of fashion wigs, hair extensions and accessories.
Hothair was launched in 2000 in Selfridges and soon after online and onto the heads of fashion & hair loving people around the nation.

With a huge selection of fabulous hairpieces, luxe hair extensions and funky & fashionable wigs to choose from, Hothair has become a go to place for all things hair.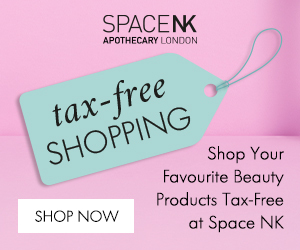 Buy from this high street store online. Choose from collections in Woman, Body, Bags or Home.
Show +

Free standard delivery over £40
The Hut is a leading luxury online department store bringing you the very best from their breadth and depth of quality, luxury brands. They specialise in fashion, homeware, beauty, and lifestyle products. Whether you're looking to update your wardrobe, home, or even treat a loved one, they have something for everyone.
Show +

Extra 10% off selected SALE
Show +

Sale Further Reductions
You can now shop online for hundreds of gorgeous, innovative, sweet-smelling products that do exactly what they claim to do, inspired by nature, ethically made. All of your favourite products, 24/7 shopping, delivered direct to your door.
Brilliant beauty bargains at Superdrug.com! Superdrug, great products, and great prices ... what more could you possibly want? Well, how about your own, personal Superdrug, open 24 hours a day, 7 days a week? Sound good, well guess what? It's already here at Superdrug.com.