Hair Care
CATEGORIES
Filters
Shops
Shop the latest women's, men's and children's fashion plus homeware, beauty and more.
Hothair was launched in 2000 in Selfridges and soon after online and onto the heads of fashion & hair loving people around the nation.

With a huge selection of fabulous hairpieces, luxe hair extensions and funky & fashionable wigs to choose from, Hothair has become a go to place for all things hair.
Natural Image is the UK's leading online retailer of fashion wigs, hair extensions and accessories.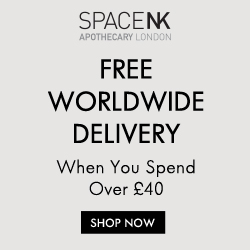 Buy from this high street store online. Choose from collections in Woman, Body, Bags or Home.
Show +

Free Full-Size Gift with £100 Spend Plus Free Delivery
Show +

Free standard delivery over £40
The Hut is a leading luxury online department store bringing you the very best from their breadth and depth of quality, luxury brands. They specialise in fashion, homeware, beauty, and lifestyle products. Whether you're looking to update your wardrobe, home, or even treat a loved one, they have something for everyone.
Show +

15% off for New Customers
Show +

Clearpay now available for UK customers
Show +

Free Radley tote bag worth £12 ...
You can now shop online for hundreds of gorgeous, innovative, sweet-smelling products that do exactly what they claim to do, inspired by nature, ethically made. All of your favourite products, 24/7 shopping, delivered direct to your door.
Brilliant beauty bargains at Superdrug.com! Superdrug, great products, and great prices ... what more could you possibly want? Well, how about your own, personal Superdrug, open 24 hours a day, 7 days a week? Sound good, well guess what? It's already here at Superdrug.com.
View all 820 Offers
Skinnydip London look beyond what's been done before to find something exciting and new. They are a London-based lifestyle brand whose designs are inspired by everything around them. They are constantly on the hunt for the next big thing. They don't just create fashion accessories for the cool and the kind, they try hard to make a change in the world for the better.
Shop Regis to discover a wide range of products from haircare to electrical from leading salon brands. Free Delivery to your local salon now available!
TONI&GUY launch a global trend collection every year directed by Global Creative director Sacha Mascolo-Tarbuck and created by the International Artistic Team taking inspiration from international fashion collections and popular culture, forecasting trends that implement the whole industry. Pioneers in creating cutting edge hair products, the Company have created the award winning TONI&GUY range of haircare products. With new products launched regularly, this range is constantly growing and always talked about.
Show +

Free Delivery on orders over £19
Show +

FREE Gifts with Purchase
Show +

Up to 60% OFF on selected bundles
Show +

Special Offers on electrical products