Hair Care
CATEGORIES
Filters
Shops
From lip balm, to moisturisers, to shampoo, Burt's Bees products help you put your best foot, lips, skin, hair and sense of well-being forward. Over the years, Burt's Bees brand has become one of the world's leading natural personal care brands.
Show +

15% Off Lip Care WYB 2
Show +

Affiliate Exclusive Offer
Ebuni – The premier online destination for women's gifts, jewellery and hair accessories, with a wide range of unique products in stock and ready to ship. New designs regularly added with a keen focus on quality and affordability.
Discover the effortless way to seriously good hair with cutting edge hair care & styling products from London's A-list hairdressers.
Show +

Free UK delivery on orders over £30
Show +

30% off your 5 step regimen
ChemistDirect is the UK's largest online healthcare and pharmacy business, providing quick and affordable delivery of tens of thousands of health and beauty products, and a suite of wellbeing services including confidential consultations with in-house GPs and advice from its team of fully qualified pharmacists.
View all 7 Offers
Bringing you millions of products from thousands of sellers, OnBuy is an innovative and rapidly growing online marketplace. As a direct Amazon alternative, OnBuy delivers fantastic choice and even better value. Our low fees for sellers mean big savings for you - whether you're buying Toys, Tools or the latest in Tech!
Next reopened its website on April 14th after two weeks offline. They are only fulfilling a certain number of orders a day to keep the staff safe and delivery will take up to 3 days.
Shop the latest women's, men's and children's fashion plus homeware, beauty and more.
Natural Image is the UK's leading online retailer of fashion wigs, hair extensions and accessories.
Hothair was launched in 2000 in Selfridges and soon after online and onto the heads of fashion & hair loving people around the nation.

With a huge selection of fabulous hairpieces, luxe hair extensions and funky & fashionable wigs to choose from, Hothair has become a go to place for all things hair.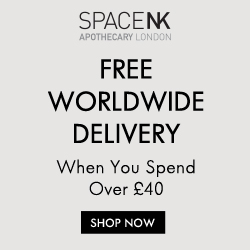 Buy from this high street store online. Choose from collections in Woman, Body, Bags or Home.
Show +

Free standard delivery over £40
The Hut is a leading luxury online department store bringing you the very best from their breadth and depth of quality, luxury brands. They specialise in fashion, homeware, beauty, and lifestyle products. Whether you're looking to update your wardrobe, home, or even treat a loved one, they have something for everyone.
Show +

15% off for New customers