The Chemist
CATEGORIES
Filters
Shops
LatestInBeauty give you the chance to try all the latest beauty products and brands on the market for a fraction of their normal retail price. Once you've tried it and if you like it, you can then take advantage of some of their exclusive offers and discounts when buying the full sized product.
Designed to help people understand more about themselves and where they come, Living DNA's ancestry test is the world's most sophisticated on the market.
Show +

Add a personalised Ancestry Book for just £39.00
Show +

Living DNA is the world's most detailed DNA test
Steve Smith is the founder of Poundland and now Poundshop.com. Having created a thriving £1 retail industry, Steve is ready to take this phenomenon to the next generation, the online shopper! Poundshop.com offers a growing range of £1 essentials for home and family, representing savings and value for it's customers combined with the convenience of home delivery.
View all 26 Offers
Healthspan are the UKs leading supplier of vitamins, minerals and health supplements. Healthspan have over 16 years experience offering pure pharmaceutical grade products formulated by expert nutritionists.
View all 8 Offers
Big Green Smile stock natural beauty and skincare products, body & bath, hair care; organic baby and natural cleaning products. All you need for your organic lifestyle.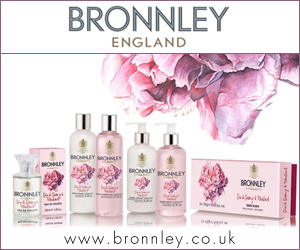 When we create a fragrance, we delight in the unexpected and its power to seduce. Founded by English-based, Paris-trained perfumer, James Bronnley, weve been proudly innovating since 1884.
Show +

20% off all full-price items in August 2018
Since 2004, 121Doc have been providing private patients with access to qualified doctors and pharmacies for medical conditions such as male impotence, obesity, premature ejaculation, influenza, Genital Herpes, Emergency Contraception, Female Sexual Dysfunction, smoking and male hair loss. 121Doc are an established online clinic based in London, England and provide services to UK and EU patients.

In the UK, a certified doctor must approve medications that require a prescription. On 121doc, this is obtained through our free consultation service by one of our partner doctors based right here in the UK.

Disclaimer: The content on this site is strictly informational and should not be considered medical advice. See a certified medical professional for diagnosis and treatment recommendations. The advertising and promotion of prescription only medication in Europe is prohibited and unlawful.
Show +

10% discount on all acne treatments
e.l.f. Cosmetics believe that beauty comes from within all of us. Their line of luxurious low-priced cosmetics captures great looking skin with gorgeous colours and quality ingredients. Their products are designed to let your inner beauty shine through.
Show +

Free Shipping on Orders £25 or More ...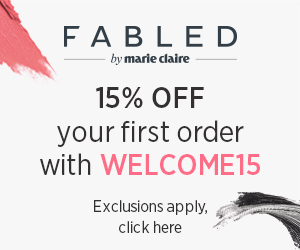 Fabled is the beauty store from Marie Claire. Shop premium and unique beauty brands, plus the Marie Claire Edit on new techniques and perfecting classic looks from the editorial experts at Marie Claire.
Show +

Free Next Day Delivery
Maximuscle are Europe's No.1 sports nutrition company, producing research-proven safe and effective products.
Show +

Free Delivery on Orders over £40