The Chemist
CATEGORIES
Filters
Shops
Skin and body care that makes you feel good. Explore our range of luxury, natural products and treatments.
Salon Skincare is a worldwide pioneer and was one of the very first companies to provide access to Professional Salon Skincare products in the convenience of your own home.
Fabled is the beauty store from Marie Claire. Shop premium and unique beauty brands, plus the Marie Claire Edit on new techniques and perfecting classic looks from the editorial experts at Marie Claire.
Show +

10%off Your First Order With WELCOME10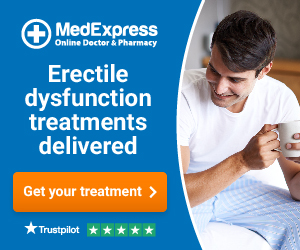 MedExpress is a UK online doctor offering express treatment online for a range of health conditions. Safe, convenient, fast and affordable.
Show +

Get Clinically Proven Weight Loss Pill ...
Show +

Erection Treatments ...
Show +

Genital Herpes Anti-Virals ...
Show +

Buy Hair Loss Treatment Pills ...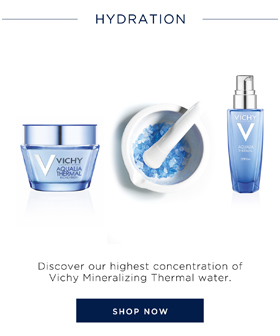 Your one stop health and skincare destination for the UK

Discover your favourite beauty brands at Pharmacyoutlet today, with a huge range of skincare, healthcare and gifts including over 1500 fragrances.
Show +

Save 10% on Anna Sui Flight of Fancy Eau de Toilette 50ml Spray
Show +

Save Big On Fragrances ...
Show +

Buy French Skincare Bioderma ...
Show +

Buy Avene skincare with Free Delivery on Orders Over £40
Creightons.com is the official online store for our brands manufactured in Peterborough, England. Our factory produces a wide range of products across many sectors in the Health and Beauty category. We are proud to boast a stable of popular High Street names, which are synonymous with high quality and value for money.

Some of our Famous Brands: Emma Bridgewater, Creightons, Frizz no More, Feather & Down, Humble Beauty.
View all 33 Offers
George Botanicals is a UK based reseller of market leading CBD products. We combine exceptional service and rapid dispatch times with personalised customer care. Our aim is to provide our customers with the highest quality, natural cannabinoid extracts from Industrial Hemp.
*It is important to note that our products are food supplements and are not in any way medicinal. While we aim to answer all questions you have about our products, we are not legally allowed to give medical advice.
Allergy Best Buys, as the name suggests, sells products for allergy sufferers. The allergies they cover are Asthma, Eczema, Sensitive Skin, Latex Allergy, Nickel Allergy, Hayfever and Rhinitis and Dustmite allergy. They also carry products for Seasonal Affective Disorder also known as winter blues.
Maximuscle are Europe's No.1 sports nutrition company, producing research-proven safe and effective products.
Show +

Free Delivery on Orders over £40
Designed to help people understand more about themselves and where they come, Living DNA's ancestry test is the world's most sophisticated on the market.