The Chemist
CATEGORIES
Filters
Shops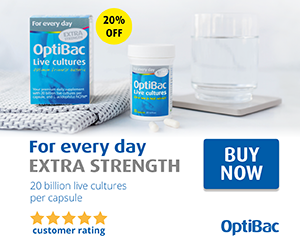 OptiBac use specific probiotic strains such as acidophilus to target specific health conditions. Their expertise in probiotics and prebiotics enables you to find the right natural solution for you.
Show +

Free Worldwide Delivery Over £100
HealthExpress offers you a convenient way to purchase prescription medication online using qualified partner doctors and pharmacies.
Facetheory offer 100% vegan, cruelty free natural skincare with a custom skincare routine.
All products are 100% vegan and cruelty free with ingredients sourced and manufactured in the UK lab in Sheffield with those with sensitive skin in mind.
Make Life Sparkle - The Jewellery Channel makes luxury jewellery very affordable, selling the world's widest variety of gemstones. Their exquisite collection includes Tanzanite, Emeralds, rings, bracelets, pendants and much more.
Murad is transforming the field of skincare with its unique, results-driven range. With a targeted skincare regime to suit every skin concern, they offer ranges for Acne & Spots, Anti Ageing, Cellulite and Stretch Marks, Men's Shaving, Redness and sensitivity, combination skin and sun protection.
Show +

Murad - Choose Your Treat
Show +

Murad - Choose Your Treat ()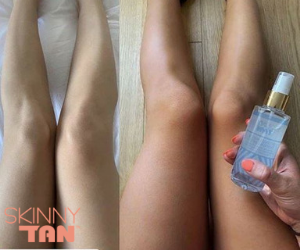 Skinny Tan is made from up to 99% naturally derived ingredients for a natural looking flawless tan in minutes that lasts for weeks. Skinny Tan never turns orange, never streaks and smells delicious.
Oxford Biolabs® is a nutraceutical and cosmeceutical company that develops naturally-based products aimed at helping people avoid unwanted signs of ageing.
False Eyelashes launched in 2013, with a range of around 200 styles. Our range has grown exponentially, and we now stock over 1,500 styles from over 30 brands. We pride ourselves on working with a large number of brands, big and small from around the world.
View all 7 Offers
Healthspan are the UKs leading supplier of vitamins, minerals and health supplements. Healthspan have over 16 years experience offering pure pharmaceutical grade products formulated by expert nutritionists.
Show +

Subscribe and Save on repeat orders ...
Vitabiotics has created a unique range of products at the forefront of nutrition development, including areas such as pregnancy, sports nutrition, vision, heart, joints, and menopause. These effective products are produced to the highest pharmaceutical standards as Vitabiotics continues its commitment to human health and research.