Designer Clothes
CATEGORIES
Filters
Shops
Italian designer handbags, watches, briefcases, jewellery, cufflinks, neckties, purses and more direct from Italy.
Show +

Free Premium Standard Delivery on All Orders of £195 or More with Code FREESHIPUK
The American department store now delivers worldwide. Prices are displayed in British pounds and duties and taxes are calculated at checkout so there are no nasty surprises. Low international shipping rates.
Farfetch is the ultimate online designer shopping destination with designer labels brought together from over 400 of Europe's most influential boutiques. From fashion's global names to its rising stars, farfetch.com is the place to shop for them all.
UK discount designer clothing online - designer menswear and womens clothing at discounted prices with secure online shopping - including: Aquascutum, Armani, Burberry, C.P. Company, Dolce & Gabbana, Etienne Ozeki, Evisu, Fake, Hugo Boss, Lacoste, Moschino, One True Saxon, Paul Smith, Prada, Paul & Shark, Stone Island and Versace.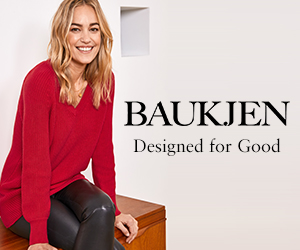 "The Baukjen brand offers something unique and refreshing, not only does it focus on creating effortlessly cool and chic garments that will work in your wardrobe for years to come, it concentrates on the styling and how to put looks together. The London style and way of dressing is very much reflected in our collection - it's about mixing it up, putting the unexpected together, but at the same time building the perfect uniform of essentials such as the skinny jean, tee and biker jacket."
A wide range of accessories, clothes, shoes and jeans from hundreds of top designers for men and women. The clothes are from last season's collections allowing you to buy them for an average discount of 50%.
Coggles is an internationally renowned men's and women's fashion store with over 200 designer collections. Multiple winner of 'Designer Store of the Year' and 'Retailer of the Year'.
Show +

10% Off for new customers
The Outnet is devoted to selling a well-edited selection of previous seasons' designer pieces from the world's leading brands. The website offers every style hunter the opportunity to find that designer bargain that will set their heart a-flutter.
Vestiaire Collective is a resale community, over 700,000 strong, dedicated to luxury fashion. All collections are curated and undergo strict tests to guarantee quality and authenticity. Renew your wardrobe by buying and selling fashions globally.
BrandAlley is the UK's leading private/flash-sales site with a unique offering across fashion, beauty, homeware and lifestyle for women, men and children.