Designer Clothes
CATEGORIES
Filters
Shops
BrandAlley is the UK's leading private/flash-sales site with a unique offering across fashion, beauty, homeware and lifestyle for women, men and children.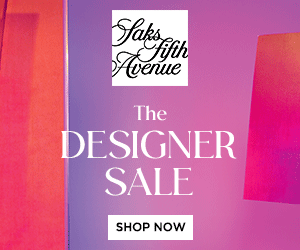 Saks offers a personalized, online shopping experience, providing an expansive assortment of the finest designer collections, accessories, cosmetics and home furnishings.
View all 7 Offers
Launched in 1998 as one of the very first online stores, Raffaello now feature over 500 top fashion designers and over 50,000 online products.
Find the best designer clothes for men and women at OD's designer clothing. Great prices on mens, womens and kids designer brands & free next day delivery.
Bee Inspired was set up by former professional footballers Mark Corcoran and Steven Robb back in 2013. Born of a mutual love of fashion and sport, the brand has grown from strength to strength over the past few years. Bee Inspired is a fun and fast-paced brand that caters to active individuals. Bee Inspired incorporate on-tend streetwear designs with an athleisure twist.
Be Mad about Fashion and always get up to 70% off on Premium Fashion Brands.

We are an online fashion retailer specialising in bringing designer brands to you at discount prices. We offer up to 70% off premium brands such as Burberry, Chloe, Fred Perry, Prada and Calvin Klein, and many many more. Shipping from our Delivery Centre in the UK, we offer worldwide delivery so wherever you are you can be mad about fashion too!
Designer clothing for women and men. Made in Italy fashion. Shop Alexander Mcqueen, Brunello Cucinelli, Gianvito Rossi, Giuseppe Zanotti, Zanellato.
At Endource, we believe that whatever your age, body shape, or commitments on your time, your style should be effortless and give you that 'Je ne said quoi'. Endource is your shortcut to style!
Discover the latest Katharine Hamnett London collection. Wearing apparel ethically and sustainably produced.
Show +

Katharine Hamnett London
Threads Menswear provides men's and kids' fashion from Dsquared, Y3, Fendi, Versace, Kenzo, Armani, Hugo Boss, Ralph Lauren and many more
Show +

Shop the Maison Threads Sale