Large Shoes
CATEGORIES
Filters
Shops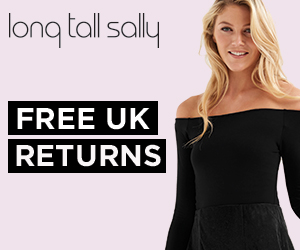 Clothes for tall women in sizes from 10 to 20. Including maternity clothes. They also have shoes in larger sizes.
Pavers specialise in comfortable shoes.

Includes a 'Specialist Store' for Work Wear, Walking Shoes, Safety Foowear, Non Porcine, Vegan and Ethically Friendly Shoes.
Welcome to Walktall the UK's number 1 for Big Shoes. We have everything for the big footed man, including large trainers, big work wear boots, as well as those large dancing shoes! We also have a comprehensive range of clothing for the taller man, as well as fashionable accessories to compliment your style. Look no further, Walktall has everything a tall man, or large footed guy would ever need!
A world of fashion, a world of choice, a world of value in sizes 12 - 36.
View all 7 Offers
Amazon sell shoes for the whole family as well as designer handbags and wallets.
Shop online from the high street footwear chain.