Swimwear
CATEGORIES
Filters
Shops
Shop jackets & gear for Skiing, Sailing, Outdoor, and Sportswear. Founded in Norway in 1877, Helly Hansen continues to protect and enable professionals making their living on oceans and mountains around the world.
The Superdry brand has attained international recognition thanks to its wide appeal, capturing elements of both "preppy" and streetwear designs with a subtle combination of vintage Americana and Japanese imagery. Superdry offers T-shirts, jeans, sweaters, joggers, hoodies, jackets, shirts, rugby shirts, polo shirts, footwear, as well as bags and accessories. Superdry currently has 76 UK standalone Cult and Superdry retail stores and is sold in 91 countries worldwide. Superdry has enjoyed celebrity-generated publicity from the likes of David Beckham, Zac Efron and Helena Christensen, to name but a few.
The Idle Man is an online men's fashion retailer providing advice and products suited to the modern male. Our brands cater for every style with Levi's, Vans, Majestic Athletic, Farah Vintage and Religion being perfect examples of our roster's diversity.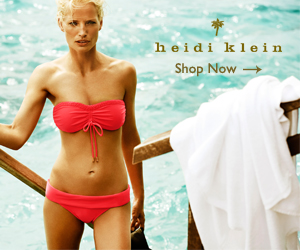 Luxury swimwear and beachwear exclusively from the designer Heidi Klein. Create the perfect holiday wardrobe, from barefoot chic to super yacht glamour.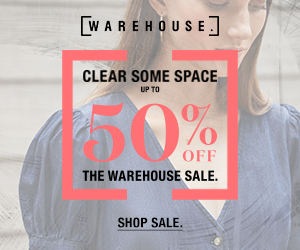 Warehouse is a high street retailer that translates catwalk fashion into affordable clothing for women.
Show +

Spend Over £150 ...
Orvis offer a range of ladies' and gentlemen's distinctive country clothing, Barbour outerwear, luggage, gifts, dog beds, and the world's best fly-fishing tackle.
Accent Clothing is a family run Independent business specialising in selling designer clothing online and in store.

Accent Juniors stocks Armani Junior, Moncler, Replay, Stone Island, Scotch Shrunk, Scotch R'Belle and BOSS to name just a few; catering for the ages of new born to 16 year olds. Accent Juniors stock some of the very best in designer clothing for boys and girls under 16.
View all 7 Offers
Luxury fashion, swimwear, lingerie and designer tights.
An Italian legwear and swimwear chain which now has stores in the UK. Tights, stockings, leggings, socks and beachwear.
Founded in California in the early 1980s, GUESS is the brand that has forever changed the idea of denim thanks to creating sensual, innovative and timeless lines, making its mark as a leader in the worldwide fashion sector (it is present in more than 80 countries), above all with its trendy, young, glamorous and sexy clothing and accessories.
Show +

Guess introduces Vikky
Show +

Free Standard Shipping