Swimwear
CATEGORIES
Filters
Shops
Bridget's Boutique for comfortwear, lingerie, dresses, beachwear, handbags and ladies accessories.
A luxury, classic triangle bikini designed to fit beautifully (cup sizes A-G) without underwire. Available as part of a capsule mix-and-match collection.
Shop the latest women's, men's and children's fashion plus homeware, beauty and more.
Boden sells competitively priced, well made, individual clothing that doesn't date.
House of Fraser is Britain's leading retailer of designer brands and one of the best known names on the UK high street. With 61 enviable locations across the country, House of Fraser has presented customers with an unrivalled national department store for more than 150 years and is now offering the opportunity to buy online.
Badminton, basketball, boxing, croquet, tennis, soccer, netball, pool, trampolines, table football, golf, squash, swimming, sailing, snooker, table tennis, rugby, fitness and cricket. Find a huge range of clothing, accessories and equipment with special offers and free delivery. Each sport has a separate department, once you enter the department you'll find all the items listed down the left side of the page and specials on the right. Don't be put of by the lack of anything in the centre of the page!
Golf
Balls, clubs, full sets, bags, clothing, shoes and a full range of accessories.
Fitness
Dumbells and weights, rowing machines, exercise bikes, treadmills, body fat monitors, heart rate monitors and lots, lots more.
View all 10 Offers
At Björn Borg they say JA! to having fun with fashion. The brand is all about happy, sexy fashion with a sporty twist. Underwear is the core and largest business area. They also offer clothing, shoes, accessories, fragrances, bags, and luggage.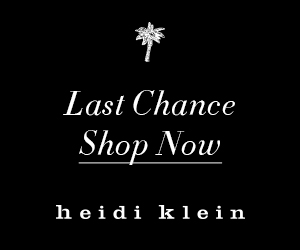 Luxury swimwear and beachwear exclusively from the designer Heidi Klein. Create the perfect holiday wardrobe, from barefoot chic to super yacht glamour.
Ample Bosom sell bras up to an N cup and size 58. They have a wide selection of styles and brands in bras, swimwear and nightwear.

AmpleBosom.com stocks comfortable, well fitting everyday bras, as well as bridal lingerie, support bras and mastectomy styles, nursing bras & sports bras. Now also selling plus-size clothings.
View all 9 Offers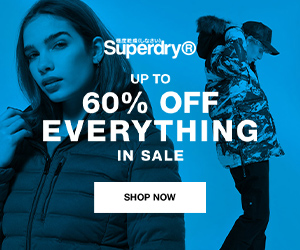 The Superdry brand has attained international recognition thanks to its wide appeal, capturing elements of both "preppy" and streetwear designs with a subtle combination of vintage Americana and Japanese imagery. Superdry offers T-shirts, jeans, sweaters, joggers, hoodies, jackets, shirts, rugby shirts, polo shirts, footwear, as well as bags and accessories. Superdry currently has 76 UK standalone Cult and Superdry retail stores and is sold in 91 countries worldwide. Superdry has enjoyed celebrity-generated publicity from the likes of David Beckham, Zac Efron and Helena Christensen, to name but a few.