Women's Coats
Filters
Shops
On-line shopping can still be a social event. Be our guest of honor and let us offer you a unique, enjoyable, and easy-to-use shopping experience by engaging most of your senses. At Optimum Outfit, we consider and we treat our customers as EIP (Extremely Important People). To this end we redefine the customer experience at every level. We consistently exceed expectations and take initiative to constantly raise the level of service we provide. We offer modern yet timeless, essential and iconic clothing labels, excellent quality, impeccable design, fast and reliable delivery. Optimum Outfit aims to give a more personal approach to online shopping by engaging most of your senses, including everything from shopping process to high-end packaging. Allow us to awake your senses and delightfully surprise you!
Show +

Free delivery for orders of £60 / €70 and more
At Endource, we believe that whatever your age, body shape, or commitments on your time, your style should be effortless and give you that 'Je ne said quoi'. Endource is your shortcut to style!
This Spanish department store is now selling in the UK. Shop online womenswear & lingerie to menswear, kids, sports, home and accessories. Over 1000 brands.
Show +

FREE DELIVERY ON ORDERS ABOVE 60€
From trend-led statement apparel, every day essentials, fierce footwear, cool accessories and your fashion basics, Pretty Little Thing is a shopping destination providing endless looks for any occasion on a budget, being able to get an outfit for under £25.
Joseph Turner is one of the UK's leading shirt makers. At Joseph Turner the pursuit of perfection is key and their Jermyn Street quality shirts are hand-finished and tailored with obsessive attention to detail. The Joseph Turner Collection includes impeccable shirts for business and less formal occasions, together with a distinctive range of gentlemen's accessories from silk ties and cufflinks to cashmere jumpers and English-made shoes.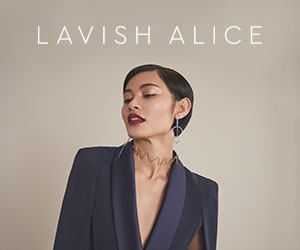 Lavish Alice is a fashion brand of contemporary and fashionable women's dresses, clothing and accessories, stocked in such retailers as ASOS and Bank.
Be Jealous is a leading online fashion retailer founded in 2012 in Manchester. Bejealous consists of trend led fast fashion pieces, perfect for the everyday stylish woman. The brand offers chic and stylish options which allow women worldwide to emulate chic, celebrity inspired looks every day.
Show +

15% OFF THE ENTIRE WEBSITE
Show +

Free Shipping on all orders starting ...
Designed in Belfast and shipped worldwide, Mac in a Sac is a global leader in waterproof packable outerwear.

After 30 years in business, we like to think we know a thing or two about crafting unique styles with high quality fabrics. Our collections are durable, reliable and made to weather any storm, keeping you dry and protected for any outdoor pursuit.
Blue Vanilla is a London based women's wear fashion brand, delivering fast fashion at a high quality and affordable prices. Our mission is "Never get bored of new" so you can find numerous styles along with new arrivals everyday online! Our promise to you is at least 20 new styles every day. Our UK based design team aims to deliver the most on trend pieces on a global scale since we ship in 150 countries around the world.
View all 6 Offers
JUNAROSE Plus Size clothes - the biggest selection of Plus Size clothing online.