The Beer Cellar
CATEGORIES
Filters
Shops
The Guinness WebStore serves customers in the UK and around the world from the famous St. Jame's Gate Brewery in Dublin, Ireland. The Guinness WebStore delivers direct to the customer, and includes among its exciting range of personal and corporate gifts, Guinness rugby shirts, jackets, fleeces, sporting goods, items for the home, pint glasses, pens and much, much more.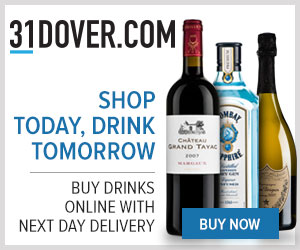 31DOVER.com is the UK's leading online drinks vendor. They stock the best available drinks for any occasion or mood, and they will deliver them to your doorstep the very next day.
Van Bulck Beers was created in 2013 by Denis Renty, ex-chef and sommelier with more than 20 years experience in the food and drink industry. We only sell the finest quality Belgian organic craft beers.
Your premier destination for Craft Beer delivered direct to your door!

Ales By Mail was created to champion the amazing beers produced by the craft breweries of the world, which offer so much more than the industrialised beers that dominate supermarket shelves today.
At Brewhive we believe brewing is part art, part craft and part science. We use soft water, 100% malted barley, lager or ale yeast and of course hops. This dedication to time-honoured brewing methods, brewing in small batches and traditional processes is what makes our brews so special.

Order in cases of 6.
Kitchen goods and bakeware. Lakeland sell an unrivalled collection of the best in kitchenware and home storage. Over the last 40 years Lakeland has become synonymous with innovation, quality, value and the very best in customer service.
In recent years it's become easier to find gluten free food. All too often though, "gluten free" also means "taste free" and even "nutrition free". But there are great gluten free products ... if you can find them.

We discover and deliver the world's best gluten free products. We bring pasta from Italy, liquorice from Australia, bread from the USA, biscuits from Ireland, seaweed snacks from Korea and much more. MANY OF OUR PRODUCTS ARE EXCLUSIVE TO US IN EUROPE AND CANNOT BE FOUND IN SUPERMARKETS.

We taste and test everything we come across, so customers don't have to. We write honest and independent reviews. No more trial and error for customers. Only great tasting gluten free products that everyone can enjoy.