The Drinks Shop
CATEGORIES
Filters
Shops
Van Bulck Beers was created in 2013 by Denis Renty, ex-chef and sommelier with more than 20 years experience in the food and drink industry. We only sell the finest quality Belgian organic craft beers.
Discover and taste fine spirits such as Whisky, Rum, Gin and Brandy for a fraction of the price.

Flaviar is a monthly tasting club - sign up and get a curated box of 3 spirits every month. They also offer gift certificates to give a tasting box of 3 fine spirits for 2 to 12 months.
At Waitrose Cellar you can browse 1300 wines, wine gifts, spirits and sparkling wines and champagnes - all with FREE delivery.
Show +

Save up to 20% off rich autumn reds ...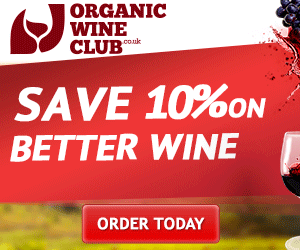 UK's first wine club solely dedicated to organic wines. Delicious organic wines, wine club offers and discounts, wine tasting at home subscription. Natural, biodynamic, sulphite-free, vegan-friendly organic wines available. Drink better, drink organic!
Your premier destination for Craft Beer delivered direct to your door!

Ales By Mail was created to champion the amazing beers produced by the craft breweries of the world, which offer so much more than the industrialised beers that dominate supermarket shelves today.
At Brewhive we believe brewing is part art, part craft and part science. We use soft water, 100% malted barley, lager or ale yeast and of course hops. This dedication to time-honoured brewing methods, brewing in small batches and traditional processes is what makes our brews so special.

Order in cases of 6.
Every month, we select one of the world's finest small-batch gins and send a full size bottle to our members along with a range of complementary gourmet treats and a copy of our club magazine. Our members love being part of the club!
Bargain Booze is one of the UK's leading off licence and convenience store groups.
Laithwaite's began in 1969, when Tony Laithwaite took a job washing bottles in Bordeaux ... and fell in love with real wine and the people who make it. When he borrowed a van to share these delicious wines with friends and neighbours at home, things went so well that boutique wineries were soon queuing to take part. Today they are the UK's No.1 home-delivery wine merchant, with over 1,500 wines to choose from ... including red, white and rosé, plus Champagne and sparkling, beer and cider.
Milk & More is the online access to your local milkman! Get milk and more delivered to your doorstep.

You can place your order online, right up until 9pm the night before delivery!

You can choose from over 250 daily essentials from breakfast goodies and lunchbox staples through to cleaning products and pet food. You can also choose from more than 36 different types of milk including organic, 1% fat, flavoured and speciality milks.

Once signed up, there is no minimum spend.