Digital Cameras
CATEGORIES
Filters
Shops
The Hut is a leading luxury online department store bringing you the very best from their breadth and depth of quality, luxury brands. They specialise in fashion, homeware, beauty, and lifestyle products. Whether you're looking to update your wardrobe, home, or even treat a loved one, they have something for everyone.
View all 8 Offers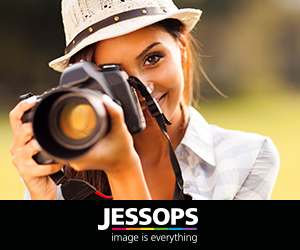 Jessops online store - cameras, digital cameras, camcorders, accessories and more. A huge amount of photographic equipment. Also, upload and print your digital photos.
Show +

Free Delivery on Orders Over £50 ...
Show +

Shop Jessops Lens Store
Shop online with this high street store. Over 9,000 products in all sorts of departments. Great prices on furniture, electricals, mobile phones and a huge selection of toys.
Novatech have been trading for more than 18 years and serving over 1,000 customers every day! We have more than 12,000 products available and have sold over 3 million products through our website, catalogue and showroom.

We're one of the UK's top mail order computer suppliers employing over 100 people at our 35,000 sq ft complex near Portsmouth. By carefully monitoring stock levels we can ensure that while you will rarely have to wait for an order, you can also take advantage of immediate price drops on components - translating into the values you see in our prices.
Currys PCWorld offers customers a vast range of over 3,000 products online including a constantly updated range of Web exclusives. From Washing Machines, Widescreen TVs to the Latest in Home Computing it caters for everyone.
Currys PCWorld has a 24 Hr Helpline, delivery 7 days a week (usually within 4 working days of order) and expert installation, all backed by a nation-wide network of over 380 stores.
View all 17 Offers
As a worldwide leading manufacturer of optical and digital precision technology, Olympus provide innovative solutions for digital cameras, state-of-the-art medical systems, and scientific solutions.
Show +

FREE 30mm Macro withE-M1 Mark II -End User claims via Olympus Image Space
Show +

E-M5 MKII Body FOR £549.00
Show +

40% OFF DPSi Binoculars
Hughes is a family-owned company with over 90 years of electrical expertise behind them.
Show +

£10 Off Products Over £150
Show +

£2 Off Products Over £35
Show +

£40 Off Products over £600
Show +

£20 Off Products Over £350
Show +

£80 Off Products Over £1000
Wex Photo Video offers customers the latest photographic equipment and accessories at the most competitive prices. We are the largest independent online photographic specialist retailer in the UK.
Show +

Save £20 on a Lensbaby Sol Lens
Ebuyer gives you access to thousands of quality products at the best prices. The range includes computer technology products like desktops, laptops, printers, networking, digital cameras, software, storage and more. Plus, they offer other products such as LED TVs, MP3 players, gaming and home electronics.
7dayshop have been supplying photographic goods since 1998 offline, and since 2000 over the web. Their passion has always been to find the best products and sell them to you at the best prices.
Show +

Products With Discount Voucher Codes