The Electrical Shop
CATEGORIES
Filters
Shops

Amazon.co.uk have gathered all their markdowns, overstock and clearance deals in one place, so you can find just what you want at a great price.

They have deals on dresses, clothes, shoes and accessories for the fashionistas, electronic gadgets galore for the tech heads, kitchen and garden bargains for the home bodies plus bargains on DVD sets, video games, books and much, much more.
As the co-inventor of the CD, DVD and now Blu-Ray, Philips is a recognized innovator, focused on providing the best solution to increase people's health and well-being. With strong brands like AVENT, Norelco and Sonicare, Philips is globally player, market leader in Interactive living (TV, Blu-ray) Home living (kitchen appliances, floor care) Personal Care (Shaving, Grooming, Hair Care) and Healthy Life (oral healthcare, Mother and Child care).
Show +

£50 off SpeedPro Max Stick
Show +

Up to 55% Off Fathers' Day Gifts
Cleverboxes have over 10 years' experience in selling online. They have a huge range of products from Garden Furniture to Laptops, Bed Linen and more.
Expert Verdict is probably best-known as the publisher of Britain's favourite product review catalogue, full of ideas and innovations for life, the home and travel. Whether you're looking for the latest technical innovations or an unusual gadget gift, you'll find all you need at Expert Verdict. They have hundreds of clever and innovative products, most of which you won't find in the high street and many of which are totally exclusive to them.
View all 9 Offers
Electrical World was born out of the vision to provide an international user-friendly website, providing electrical and security products at competitive prices and top customer service as standard.
View all 11 Offers
SystemSAT have been providing satellite dish components, accessories and related parts since 2005.
Online shopping for the latest electronics, fashion, phone accessories, computer electronics, toys and more. Aliexpress is an online Chinese marketplace. The sellers are all individuals - so it is much like buying from ebay. You should take care that the sellers have good ratings and be aware that you may have extra customs charges.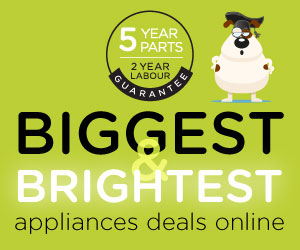 MyAppliances is part of a major manufacturer of domestic appliances that has been supplying kitchen appliances for over 65 years to over 70 countries around the world with a 5 year parts and 2 years labour guarantee as standard on all their range.
BuySpares is the UK's largest retailer of spare parts and accessories for the home and garden.

They also have a full range of home and garden products, covering everything from vacuum bags and lawnmower blades to spares for your digital camera or laptop as well as small kitchen appliances such as microwaves, kettles and food processors.
C.Scope Metal Detectors are Europe's favourite detector manufacturer. They have been making detectors for over 40 years at their factory in Ashford, Kent. Their online shop features both professional and beginners metal detectors.