Hampers and Food Gifts
CATEGORIES
Filters
Shops
Buy award-winning 100% grass-fed meat online from Pipers Farm. Our meat is slowly reared to natural maturity for a full flavoured, fabulous eating experience.
Show +

10% All Cheese & Cheese Boxes
Show +

Artisan Homeware Discover Our New Range
Show +

Free Delivery On Your First Order
Show +

Free Delivery Over £100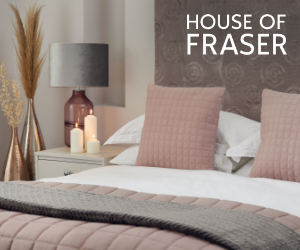 House of Fraser is Britain's leading retailer of designer brands and one of the best known names on the UK high street. With 61 enviable locations across the country, House of Fraser has presented customers with an unrivalled national department store for more than 150 years and is now offering the opportunity to buy online.
View all 7 Offers
Konditor & Cook, a double act of pastry chef and cook, or sweet and savoury food, is the brainchild of German born Konditormeister Gerhard Jenne and was founded in 1993.

There are six sites in central London. Each location has its own unique atmosphere and architectural character, but all provide fresh handmade food using high-quality ingredients.

We take pride our original baking and consistent quality, using organic, free-range eggs and natural butter. Konditor & Cook is particularly well known for our extensive range of brownies and legendary chocolate & vanilla Curly Whirly cake, as well as products such as gingerbread people and signature Magic Cakes which reflect our humorous take on the daily bake.
Established in 1976, the Japan Centre Food Hall is a well-loved institution situated in Central London with an outpost in Westfield Stratford City. In 2005 Japan Centre Online was launched to bring the store experience to those living outside London and the UK.
Show +

Free UK Standard Delivery on Orders £65+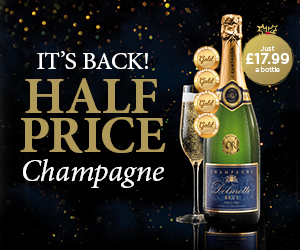 Laithwaite's began in 1969, when Tony Laithwaite took a job washing bottles in Bordeaux ... and fell in love with real wine and the people who make it. When he borrowed a van to share these delicious wines with friends and neighbours at home, things went so well that boutique wineries were soon queuing to take part. Today they are the UK's No.1 home-delivery wine merchant, with over 1,500 wines to choose from ... including red, white and rosé, plus Champagne and sparkling, beer and cider.
Show +

That's just £35.99 £17.99 a bottle – HALF PRICE
Thorntons, the highstreet chocolate shop, also has a selection of fine wines, flowers, hampers, and other gift ideas.
Show +

20% OFF EVERYTHING
M&S is one of the UK's leading retailers of clothing, foods, homeware and financial services with high street shops nationwide.

Online you can shop from Womenswear, Lingerie, Menswear, Kidswear, Homeware & Furniture, Wine, Flowers and Gifts and Entertainment.
Notonthehighstreet offers thousands of unique gifts, home and garden accessories, original fashion and jewellery, natural health & beauty, funky pet accessories, greetings cards & stationery, plus children's clothing, all from hundreds of small creative businesses, and all through a single basket and checkout.
Virginia Hayward is renowned for offering an extensive range of quality hampers and gifts, featuring the finest food and wines from around the world. Beautifully presented, and designed to suit all budgets, Virginia Hayward's fantastic selection of hampers, champagne, wine and chocolate gifts ensures a gift for all occasions for both men and women.
The Fish Society is an artisan fishmonger delivering top quality fish and seafood to retail customers across the UK.

All the fish is frozen because they believe that freezing fish as soon as possible after it is landed results in the best eating experience. They use thermo-proofed packaging and dry ice to keep fish frozen en route to their customers.

They offer almost 200 kinds of fish and seafood: everyday fish (cod, plaice, haddock), luxury fish (turbot, halibut, Dover sole), smoked fish, smoked salmon, prepared fish (fish pies, fishcakes, seafood risottos), recipe packs (such as the paella kit), superb tinned fish (Ventresca de bonito), shellfish (crayfish, lobster, clams, cockles, scallops), prawns and shrimps (pink shrimps, king prawns, potted shrimps, scampi), whole fish and fish hampers.