Hampers and Food Gifts
CATEGORIES
Filters
Shops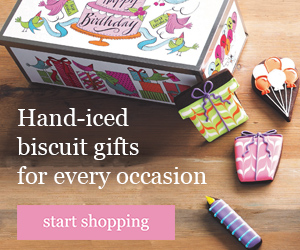 "Why send flowers when you can send biscuits instead?"

Biscuiteers provide beautiful hand crafted biscuits, chocolates and cakes suitable for any celebratory occasion.
Established in 1976, the Japan Centre Food Hall is a well-loved institution situated in Central London with an outpost in Westfield Stratford City. In 2005 Japan Centre Online was launched to bring the store experience to those living outside London and the UK.
Show +

New Tea Subscription Service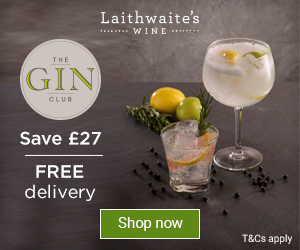 Laithwaite's began in 1969, when Tony Laithwaite took a job washing bottles in Bordeaux ... and fell in love with real wine and the people who make it. When he borrowed a van to share these delicious wines with friends and neighbours at home, things went so well that boutique wineries were soon queuing to take part. Today they are the UK's No.1 home-delivery wine merchant, with over 1,500 wines to choose from ... including red, white and rosé, plus Champagne and sparkling, beer and cider.
Thorntons, the highstreet chocolate shop, also has a selection of fine wines, flowers, hampers, and other gift ideas.
Show +

10% Student Discount
Konditor & Cook, a double act of pastry chef and cook, or sweet and savoury food, is the brainchild of German born Konditormeister Gerhard Jenne and was founded in 1993.

There are six sites in central London. Each location has its own unique atmosphere and architectural character, but all provide fresh handmade food using high-quality ingredients.

We take pride our original baking and consistent quality, using organic, free-range eggs and natural butter. Konditor & Cook is particularly well known for our extensive range of brownies and legendary chocolate & vanilla Curly Whirly cake, as well as products such as gingerbread people and signature Magic Cakes which reflect our humorous take on the daily bake.
With Post-a-Rose you can be assured of only the finest quality roses. As all the roses in Post-a-Rose Bouquets are grown by ourselves, we can guarantee your bouquet will receive the very best attention right through from picking to despatch.

Now also offering a range of hampers.
Virginia Hayward is renowned for offering an extensive range of quality hampers and gifts, featuring the finest food and wines from around the world. Beautifully presented, and designed to suit all budgets, Virginia Hayward's fantastic selection of hampers, champagne, wine and chocolate gifts ensures a gift for all occasions for both men and women.
Ethical Superstore offers fair trade and green consumer products from the world's leading ethical brands.

Ethical Superstore offers access to all the major fair trade and green brands including Cafedirect, Traidcraft, Green & Blacks, Divine, Ecover and many more. The full range includes gifts, cosmetics, foods, beverages, CDs, books, DVDs plus handmade lifestyle and fashion products.
Pong was created to bring customers in the UK some of the very best cheeses produced by the leading independent and artisan producers, complimented with some classics from Europe.

Pong believe cheese is the greatest gift of all. They sell a large selection of cheese gift selection boxes for the ideal birthday, anniversary, wedding or corporate present.

Each cheese is a little masterpiece of taste and texture and in most cases has a unique and highly skilled process behind its production. From the bizarre looking but phenomenal tasting 'Oxford Blue' to the now legendary 'Stinking Bishop', any of the cheeses available at Pong deserve centre stage.
Thousands of unique, premium quality gifts for the whole family. This site is well laid out and there is a very useful gift wizard which will help you find the perfect prezzy. Lots of modern designs and a wide range of prices.