The Food Store
CATEGORIES
Filters
Shops
Ethical Superstore offers fair trade and green consumer products from the world's leading ethical brands.

Ethical Superstore offers access to all the major fair trade and green brands including Cafedirect, Traidcraft, Green & Blacks, Divine, Ecover and many more. The full range includes gifts, cosmetics, foods, beverages, CDs, books, DVDs plus handmade lifestyle and fashion products.
Fresh fruit, dried fruit and savoury snacks delivery to your desk!
Wiltshire Farm Foods is a ready meal delivery service, delivering their delicious range of frozen ready meals and desserts across the UK. Ordering is easy, food delivery is included in the price, and the service is second to none!

Healthy eating is so important for us all so they make sure each meal is balanced, nutritious and full of flavour. They carefully control salt, sugar and fat levels and many of the meals are suitable for special diets. Look for the colour-coded symbols indicating diabetic, lower fat, reducing, moderate salt, gluten free and vegetarian options.

Wiltshire Farm Foods extensive menu has something for everyone - from hearty, traditional favourites such as roasts, pies and stews to more exotic dishes like Duck in Brandy Sauce, Coq au Vin and Fillet of Trout with Prawns. And if you fancy something sweet, a huge array of delightful desserts await to tantalise your taste buds ... from crumbles and puddings to cooler, refreshing choices such as cheesecakes and trifles!
Let Waitrose & Partners take the stress out of your party with wonderful food and cakes. They will even lend you glasses for free.
Ocado is a revolutionary online supermarket launched in partnership with Waitrose. They offer Waitrose quality groceries and convenient one-hour delivery slots. Delivery as soon as the next day.
Hampers for all occasions. Gifts from under £10 (Smoked Duck and Chicken) to over £700 (Worlds Best Red Wines). Choose from smaller gifts of Chocolates, Champagne, Port and Stilton, Smoked Salmon or Smoked Meats or large hampers bursting full of all sorts of goodies, perfect for Christmas or just to cheer someone's day.
Approved Food specialises in surplus & short-dated stock, food either near or just past its 'best before' date - allowing them to pass on huge savings to you. Customers regularly save up to 70% on their weekly shop delivered to their door.
Steve Smith is the founder of Poundland and now Poundshop.com. Having created a thriving £1 retail industry, Steve is ready to take this phenomenon to the next generation, the online shopper! Poundshop.com offers a growing range of £1 essentials for home and family, representing savings and value for it's customers combined with the convenience of home delivery.
Show +

Halloween Sweets available ...
Show +

Quick Grocery Shop Essentials available ...
Show +

Treat Your Fury Friends
Show +

Food & Drink for under £1 ...
Show +

Free Delivery on orders over £45
Bodychef delivers the ultimate healthy eating plan straight to your door. Choose from our 13 diet plans, which offer a variety of fresh fruits, vegetables, lunches, main meals, desserts, sides and even condiments. We make sure you have the choice and variety needed for an effective, sustainable, healthy, calorie-controlled and nutritionally balanced diet. Clients can add any food preferences, allergies, medical conditions, lifestyle choices and religious preferences they may have. We provide customers with fresh food total eating plans, a complete mix of fresh foods required by everyone for a sustainable, healthy diet and we deliver it. Our diets are completely customizable and are bespoke to individuals needs.
Show +

Standard Affiliate Discount
Show +

Standard Affiliate Discount
Show +

Standard Affiliate Discount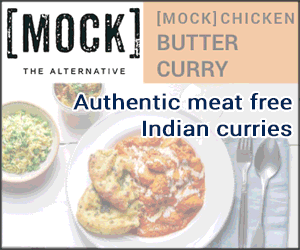 MOCK delivers meat free ready meals straight to your door anywhere in the UK. Hand-made using only natural ingredients, each meal is freshly cooked and shipped frozen to make eating nutritious, vegan and vegetarian food as convenient as possible.