The Food Store
CATEGORIES
Filters
Shops
Heartier - everybody's local farm shop.

Heartier help passionate producers across the country deliver proper, tasty produce directly to the kitchens of passionate cooks such as yourself. Nothing sitting in warehouses, no messing - just cracking fresh food prepped to order and delivered nationwide.
Bodychef delivers the ultimate healthy eating plan straight to your door. Choose from our 13 diet plans, which offer a variety of fresh fruits, vegetables, lunches, main meals, desserts, sides and even condiments. We make sure you have the choice and variety needed for an effective, sustainable, healthy, calorie-controlled and nutritionally balanced diet. Clients can add any food preferences, allergies, medical conditions, lifestyle choices and religious preferences they may have. We provide customers with fresh food total eating plans, a complete mix of fresh foods required by everyone for a sustainable, healthy diet and we deliver it. Our diets are completely customizable and are bespoke to individuals needs.
Show +

Standard Affiliate Discount
Show +

Standard Affiliate Discount
Show +

Standard Affiliate Discount
One of the leading online shops in UK and Europe for whole foods, health foods and superfoods.
Discover amazing new meals with SimplyCook. A SimplyCook Box gives you chef-designed Ingredient Kits and easy-to-follow recipes. Just add a few fresh ingredients for great meals in 20 minutes.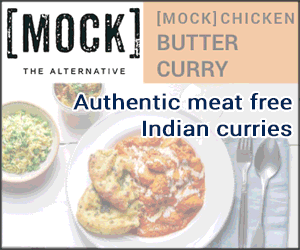 MOCK delivers meat free ready meals straight to your door anywhere in the UK. Hand-made using only natural ingredients, each meal is freshly cooked and shipped frozen to make eating nutritious, vegan and vegetarian food as convenient as possible.
The Craft Company is the UK's leading online cake and cupcake supplies company. Selling ingredients, boards, boxes, bakeware, sprinkles, glitters, decorations, ribbon, moulds, jam making and chocolate making.
Your online local butchers delivering quality free range meat direct to your front door.

We have been traditional family butchers for the past 50 years. Father to son and then grandson, we pride ourselves that we have been providing a quality product for so many years.
We design, create and dispatch Italian food hampers and food gifts. Each hamper is carefully thought out to showcase the very best Italian food and Italian organic wines. We have a great range of vegan, vegetarian and gluten free hampers.
British Corner Shop is the online British supermarket with worldwide delivery. Ideal for British Expats, Forces and Brits living and working abroad who can't get hold of their favourite British food locally.

Established in 1999, British Corner Shop also caters to a large UK market with over 8,000 branded food and grocery items, many of which have been replaced in the big multiples with supermarket own brands, and have become more difficult to find.
Great British Meat Co has been selling high quality meat to the British public since 1953, stocking a fantastic range of fresh meat and poultry to buy online. The multi award winning online butcher supplies top chefs and restaurants across the UK.