Supermarkets
CATEGORIES
Filters
Shops
Online shopping from the high street supermarket. The first UK supermarket to go palm oil free in their own-brand products.
View all 17 Offers
The UK's largest fully certified organic supermarket, Planet Organic offer organic food delivery across the UK and Europe. From organic veg boxes, fruit, veg, organic wine, health and beauty Planet Organic think carefully about everything they sell so you don't have to.
GreenBay is Londons first 100% vegan supermarket, based in West Kensington and Online. We offer an extensive range of plant-based products, including over 90 types of dairy-free cheese, vegan meats and a great selection of dairy-free chocolate.
Star Bargains offer the best discount food & drink deals. Backed by Fultons Foods retail who have been trading since 1971. Constantly changing special offers with product deals and promotions.
Approved Food specialises in surplus & short-dated stock, food either near or just past its 'best before' date - allowing them to pass on huge savings to you. Customers regularly save up to 70% on their weekly shop delivered to their door.
British Corner Shop is the online British supermarket with worldwide delivery. Ideal for British Expats, Forces and Brits living and working abroad who can't get hold of their favourite British food locally.

Established in 1999, British Corner Shop also caters to a large UK market with over 8,000 branded food and grocery items, many of which have been replaced in the big multiples with supermarket own brands, and have become more difficult to find.
Show +

MONEY OFF FIRST ORDERS
Show +

£5 off First Orders over £50
Show +

£20 off First Orders over £100
Shop from Red Rickshaw, an Indian online supermarket for all your grocery needs.
Show +

Get £5 Off 1st Order & Free UK Delivery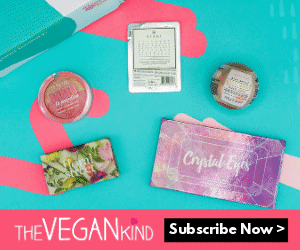 If you are, or are trying to, go Vegan this is the site for you. TheVeganKind have a Monthly Lifestyle Box, a Quarterly Beauty Box, and the UK's Leading Online Vegan Supermarket which is growing exponentially. We have just moved to 9k sq ft facility.
Fortnum & Mason is a central London department store. It has two other branches in Japan and holds a Royal Warrant. First established in 1707 by William Fortnum and Hugh Mason, it is one of Britain's iconic brands.

At Fortnum & Mason's online store you can experience the unique shopping experience of Fortnum's London, filled with hundreds of wonderful gifts, world-famous hampers, together with food, wine and accessories.