Garden Tools and Machines
CATEGORIES
Filters
Shops
Robert Dyas are one of the UK's best-loved, High-Street retailers, with a reputation for offering a wide range of high quality Kitchen, Home, DIY & Garden products from leading brands at very competitive prices.
A choice of hundreds of beautiful sofas, dining tables, beds and bedroom furniture; expert interior design buyers have created great ranges of textiles, wallpapers and home accessories; a great selection of electrical products at competitive prices; the unique Casa range of beautiful pieces for every room in the home and garden. Leekes have hundreds of branded and own-brand items in tableware, electrical appliances and cookshop, or check out the garden and outdoor living departments for the accessories that complete your space. That's the great thing about Leekes. You're home.
Now selling its full range of over 2,500 products online. Wickes is one of the major brands in the building and home improvement market. Whether you're looking for doors, flooring, heating and plumbing or diy tools - it's all available here.
QD Stores is a major UK discount retail outlet that stock a huge range of quality discount items, from furniture, homewares and electrical goods, to toys, clothing and pet supplies. QD's low profit margin strategy ensures that most items for sale on the QD website are highly price competitive, with very few merchants able to beat them on price.
Show +

Save £4 with £80+ spend
Show +

Save £9 with £200+ spend
The UK's only value garden centre. Homeware, Garden & Outdoors, Pet Supplies, Toys & Games and Electrical Appliances.
Show +

Save £5 with £100+ spend
Show +

Save £8 with £200+ spend
Show +

Save £3 with £65+ spend
Coopers of Stortford is a family run business offering a wide range of innovative and practical products for the kitchen, home and garden. With a long established reputation for great quality at competitive prices Coopers of Stortford has grown rapidly to become one of the UK's leading mail order companies.
View all 7 Offers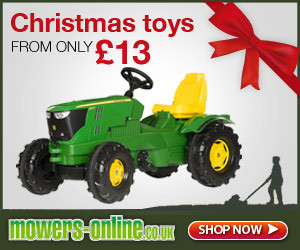 Mowers Online offers over 2,500 quality gardening products for the professional trade user or casual gardener. Some brands are only available online exclusively through Mowers Online so you won't find them anywhere else.
Mantis knows that dream gardens are built on quality soil. That's why we specialise in revolutionary tillers and composters for gardeners.
Partmaster (part of the Dixons Group) has an amazing range of over 5000 products online including accessories for over 15,000 individual handheld PCs, camcorders, digital cameras, mobile phones, laptops, TVs, vacuum cleaners, GPS units, and printers. Whether you're looking for a replacement remote control, batteries, an instruction manual, a part for a vacuum cleaner or food mixer, you'll find them all here.
Find hundreds of products in a variety of categories including home & leisure, garden & DIY, audio & electrical, nursery & toys and gifts & jewellery. Additionally Bargain Crazy also offers a clearout zone, gift finder and not forgetting PRICE PLUNGE where the price of selected products reduces over time to as much as 90% off the original retail price. Are we mad? Probably.