Same Day Delivery at The Gift Shop
CATEGORIES
Filters
Shops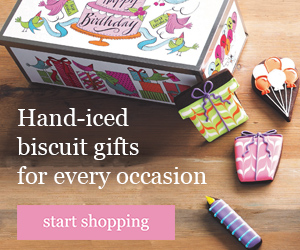 "Why send flowers when you can send biscuits instead?"

Biscuiteers provide beautiful hand crafted biscuits, chocolates and cakes suitable for any celebratory occasion.
Show +

10% Off Your First Order ...
House of Fraser is Britain's leading retailer of designer brands and one of the best known names on the UK high street. With 61 enviable locations across the country, House of Fraser has presented customers with an unrivalled national department store for more than 150 years and is now offering the opportunity to buy online.
View all 7 Offers
Trouva offers instant access to over 10,000 products from London and Brighton's best independent boutiques. We offer a curated selection of unique home, fashion and gift items for the style-savvy shopper. We offer free worldwide shipping and Click & Collect or 1 hour delivery in London.
Hotel Chocolat offers the finest chocolates money can buy.
Using quality, authentic ingredients is an ethos that has been fundamental at Hotel Chocolat since the beginning and the 'no nasties' approach bans the use of additives such as hydrogenated vegetable fat and artificial colours in order to let the pure chocolate flavours and aromas through.
Hotel Chocolat Tasting Club
vouchers make great gifts.
Shop online with this high street store. Over 9,000 products in all sorts of departments. Great prices on furniture, electricals, mobile phones and a huge selection of toys.
Coast is a niche brand which designs beautiful quality clothing for special occasions, enabling women to receive something special and look and feel fabulous.
Show +

Up to 40% off selected styles
Show +

40% Off Bridesmaids Dresses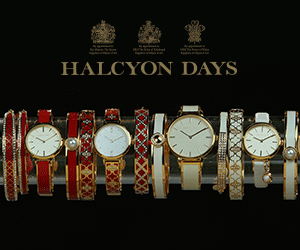 Halcyon Days is a British luxury gifts brand whose name is synonymous with outstanding quality and charm, at the forefront of artisanal craftsmanship. With rich heritage in luxury handcrafted products, they now offer fashion accessories collections.
No drinks, but all sorts of things you didn't think you needed including table football, mini breathalizer, mini fridge, bar skittles, snooker tables, pub signs, bar accessories, cocktail equipment and lots more. Great ideas for gifts.

Now selling poker chips.
At Waitrose Florist you can choose beautiful bouquets or select luxurious gifts and hampers - all with FREE delivery (£30 min spend on hampers).
Appleyard London was born out of a passion for boutique floral design and offers delivery nationwide. We have a small team of experienced creative florists and a dedicated team of customer care professionals to ensure that your shopping experience is nothing short of perfect.

A bouquet from Appleyard London is more than just flowers, it's hand tied luxury.
View all 6 Offers