Gifts for Men
CATEGORIES
Filters
Shops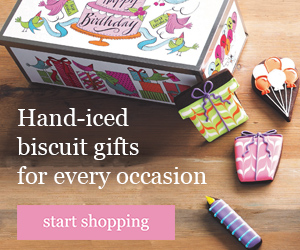 "Why send flowers when you can send biscuits instead?"

Biscuiteers provide beautiful hand crafted biscuits, chocolates and cakes suitable for any celebratory occasion.
Whatever you're looking for, you can rely on Goldsmiths. They have long been recognised and trusted for the value, quality and style of every piece in their stores.
View all 11 Offers
Etsy is a marketplace where people around the world connect to buy and sell handmade and vintage goods.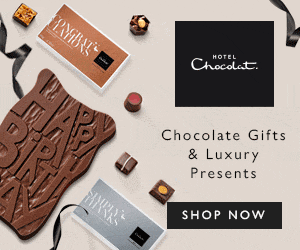 The Hotel Chocolate Tasting Club is brought to you from Hotel Chocolat. It all comes down to one simple but endlessly exciting word, passion - Hotel Chocolat's for fresh, authentic and original chocolates; their chocolatiers' for creating true masterpieces; and their members' for tasting and rating them.
Cross has been around for over 166 years, with a retail presence in high end retailers such as Harrods, Selfridges and John Lewis.

Cross is constantly re-invented writing instruments, combining design ingenuity with jewellery-quality craftsmanship, making Cross the first choice for everything from quality pens, fountain pen, stationery and personalised gifts.
Trouva offers instant access to over 10,000 products from London and Brighton's best independent boutiques. We offer a curated selection of unique home, fashion and gift items for the style-savvy shopper. We offer free worldwide shipping and Click & Collect or 1 hour delivery in London.
The online site of this high street chain is very easy to use and offers a wide selection of wines and spirits. Also available are beer, water, soft drinks and accessories but these can only be ordered with wines or spirits and the delivery may be restricted. There is information about each wine, competitions, gift shopping, and much more.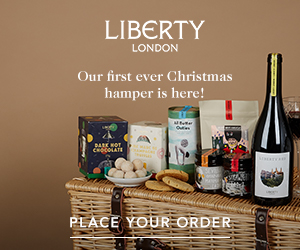 As one of London's best loved and completely unique emporiums, Liberty are staking their claim as the preferred destination for avant garde fashion, design, beauty, gifting and homewares.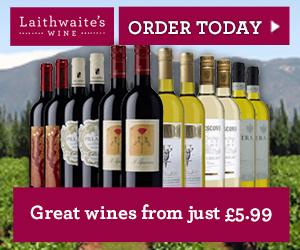 Laithwaite's began in 1969, when Tony Laithwaite took a job washing bottles in Bordeaux ... and fell in love with real wine and the people who make it. When he borrowed a van to share these delicious wines with friends and neighbours at home, things went so well that boutique wineries were soon queuing to take part. Today they are the UK's No.1 home-delivery wine merchant, with over 1,500 wines to choose from ... including red, white and rosé, plus Champagne and sparkling, beer and cider.
The UK's leading Health and Beauty website. The on-line shop covers healthcare, beauty, personal care, sunshop, mother and baby, and fitness ranges, with over 12,000 products, half of which are exclusive to Boots. In addition, they provide a wealth of information and advice, daily health news and features. And as you would expect from Boots, they also offer generous Advantage card points for registration and shopping.
Now selling mobile phones, kitchen appliances, CDs, DVDs, computers, lingerie and fresh flowers!
View all 42 Offers