The Gift Shop
CATEGORIES
Filters
Shops
Virginia Hayward is renowned for offering an extensive range of quality hampers and gifts, featuring the finest food and wines from around the world. Beautifully presented, and designed to suit all budgets, Virginia Hayward's fantastic selection of hampers, champagne, wine and chocolate gifts ensures a gift for all occasions for both men and women.
Ethical Superstore offers fair trade and green consumer products from the world's leading ethical brands.

Ethical Superstore offers access to all the major fair trade and green brands including Cafedirect, Traidcraft, Green & Blacks, Divine, Ecover and many more. The full range includes gifts, cosmetics, foods, beverages, CDs, books, DVDs plus handmade lifestyle and fashion products.
Pong was created to bring customers in the UK some of the very best cheeses produced by the leading independent and artisan producers, complimented with some classics from Europe.

Pong believe cheese is the greatest gift of all. They sell a large selection of cheese gift selection boxes for the ideal birthday, anniversary, wedding or corporate present.

Each cheese is a little masterpiece of taste and texture and in most cases has a unique and highly skilled process behind its production. From the bizarre looking but phenomenal tasting 'Oxford Blue' to the now legendary 'Stinking Bishop', any of the cheeses available at Pong deserve centre stage.
The Jewel Hut launched in May 2006 with the aim of selling branded jewellery at amazing prices. They showcase the best in designer jewellery, offering a total of 30+ brands that only continues to grow. They are authorised UK stockists for many leading jewellery brands including Tresor Paris, D&G, Breil and Hot Diamonds.
View all 16 Offers
The Amazon Gift Store has suggestions for every member of your family, from stocking fillers to luxury presents.
The UK's top web retailer of personalised and special gifts.
Cross has been around for over 166 years, with a retail presence in high end retailers such as Harrods, Selfridges and John Lewis.

Cross is constantly re-invented writing instruments, combining design ingenuity with jewellery-quality craftsmanship, making Cross the first choice for everything from quality pens, fountain pen, stationery and personalised gifts.
Thousands of unique, premium quality gifts for the whole family. This site is well laid out and there is a very useful gift wizard which will help you find the perfect prezzy. Lots of modern designs and a wide range of prices.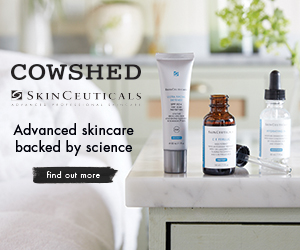 Cowshed is a range of natural, therapeutic plant-based products with cheeky names but serious benefits. They use organic, wildcrafted and fairly-traded botanicals from sustainable sources, without the use of synthetics or preservatives. Made in England.
23andme gives you access to your genes.

Sign up, spit into a tube, send it back and get access to your genetic results.

You can also investigate your ancestry - what percentage of your genes are actually Neanderthal? - and even the possibility of finding distant relatives.

Details describe 23andMe's Personal Genome Service® DNA collection kits and related services available in the United Kingdom and Ireland. Customers in the UK and Ireland have access to health-related reports including genetic risk factors for various health conditions, drug response, trait reports and inherited conditions. Health-related reports are not available in the United States.