Gifts for Women
CATEGORIES
Filters
Shops
Skinnydip London look beyond what's been done before to find something exciting and new. They are a London-based lifestyle brand whose designs are inspired by everything around them. They are constantly on the hunt for the next big thing. They don't just create fashion accessories for the cool and the kind, they try hard to make a change in the world for the better.
Curious Egg - artist curated interiors where the worlds of art and interiors collide! We offer an ever changing, artist curated collection of beautiful products and artworks to help you add layers of character and style to your home.
View all 10 Offers
Hello of Mayfair are situated in the centre of London, they have an ever growing portfolio of inspirational gifts and unique accessories.
Show +

Free delivery with £50 spend
C W Sellors is one of the UK's leading independent jewellers, bringing the finest selection of luxury jewellery & watches from leading designers & brands. We have a huge selection of fine, fashion & fun jewellery available across each of our 16 boutiques based throughout the Midlands and northern England.

A family run business since 1979 with an intense passion for luxury jewellery and watches, specialising in British gemmology with our own in-house design team and talented craftsman who have created an unbeatable collection of award winning jewellery.
View all 54 Offers
Graham and Green is a prestigious, award-winning London Interiors Company who specialise in selling furniture, homeware, fashion, accessories and gifts at competitive prices. They are a family run business of 34 years with 5 retail outlets and a strong mail order business.

The site has a wide choice of beautiful and unusual gift ideas for the whole family.
View all 8 Offers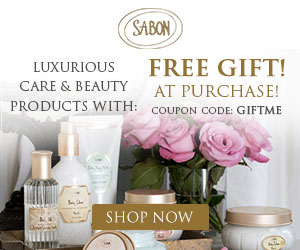 Each unique Sabon scent collection is carefully created from highest-quality aroma extracts from around the world, by an international perfume expert. Careful consideration is given to every ingredient.
Etsy is a marketplace where people around the world connect to buy and sell handmade and vintage goods.
Our product mix of cosmetics, fragrances and accessories appeals to the glamour gal in women of all ages. Products like boo boo zap, the super strength blemish blaster, and dr. feelgood, the ultimate skin mattifier, have quickly become every woman's best friend. Plus, gals love to laugh over names like "touch me then try to leave" cream and an eye shadow called "my date's my brother." You can always expect the unexpected from Benefit.
Show +

Free shipping over £25
Show +

3 Minis & free gift + makeup bag all for £35
Beautiful gifts for you, your kitchen or your loved ones!

Choose pottery by pattern or shape. Emma's earthenware is made by hand in her factory in Stoke-on-Trent, Staffordshire. The spongeware patterns are decorated entirely by hand and all the pottery is dishwasher and microwave safe.

You can also buy glass, melamine, tins, textiles and stationery. You can also personalise the pottery for a really special present.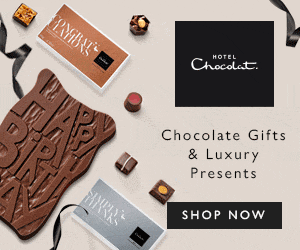 The Hotel Chocolate Tasting Club is brought to you from Hotel Chocolat. It all comes down to one simple but endlessly exciting word, passion - Hotel Chocolat's for fresh, authentic and original chocolates; their chocolatiers' for creating true masterpieces; and their members' for tasting and rating them.