Bathroom Accessories
Filters
Shops
Oldrids & Downtown is an independent retailer based in Lincolnshire, with department stores throughout the region. Originally founded in 1804, they have over 200 years of experience and a vast wealth of knowledge to help you find the perfect product for yourself, your home and your garden

Across the stores and online, they sell a wide range of furniture, home furnishings, cookware, electricals, toys, garden furniture, fragrances, gifts, and more!
View all 6 Offers
Affordable home and garden products. Transforming houses into homes since 2008, with branded decorations, crockery, furniture, glassware and more.
View all 12 Offers
For those of you who want up-to-the-minute fashion at affordable prices, M&Co. is the store for you! Offering all the latest looks for the whole family, including petite and plus sizes for the ladies, and with new collections arriving daily - there couldn't be a better time to shop for those fashion essentials. For those who would like to create a new look for your home as well as yourselves, take a look at the fantastic homeware range!
Graham and Green is a prestigious, award-winning London Interiors Company who specialise in selling furniture, homeware, fashion, accessories and gifts at competitive prices. They are a family run business of 34 years with 5 retail outlets and a strong mail order business.

The site has a wide choice of beautiful and unusual gift ideas for the whole family.
View all 9 Offers
Habitat prides itself on offering affordable and stylish products to you in an individual way. Many of their lines are created exclusively for Habitat by world class designers, so you won't find them anywhere else!

From beautiful sofas, chic home accessories, outdoor furniture and children's toys, they've got just the thing for you.
A choice of hundreds of beautiful sofas, dining tables, beds and bedroom furniture; expert interior design buyers have created great ranges of textiles, wallpapers and home accessories; a great selection of electrical products at competitive prices; the unique Casa range of beautiful pieces for every room in the home and garden. Leekes have hundreds of branded and own-brand items in tableware, electrical appliances and cookshop, or check out the garden and outdoor living departments for the accessories that complete your space. That's the great thing about Leekes. You're home.
View all 10 Offers
Clas Ohlson was founded in 1918 as a mail order business based in Insjön, Dalarna, Sweden. Today,we trade in five countries offering outstanding service via approx. 200 stores and our online store. Clas Ohlson helps its customers solve every day practical small problems with a wide range of affordable products in five product areas: Hardware, Electrical, Home, Multimedia and Leisure.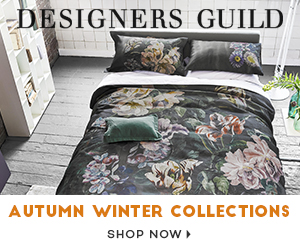 Designers Guild, established in 1970 by Tricia Guild, is one of the most well-known luxury furnishing businesses. It sells high-end fabrics, wall coverings & home lifestyle products. Their fabrics and wallpapers are all designed in the Designers Guild studio and are sold worldwide in over 60 countries and through the company's flagship stores on the Kings Road and Marylebone High Street, London.
Designers Guild also has an extensive range of coordinating Bed & Bath products and Home Accessories of the highest quality and has introduced these online in a newly designed and launched website in May 2008.
Designers Guild is famous for its innovative and creative high quality designs for the home, launching new seasonal collections twice per year to their loyal customer base. The customer base is very high end, fast movers with an interest in the home. Professional females with disposable income, 20 - 60 years of age with an interest in fashion and good design form the backbone of their customer profile.
The Range is a chain of department stores spread around the UK. It has products ranging from DIY, Homewares, Furniture, and Lighting to Arts & Crafts and Garden.
Founded in Pennsylvania, Anthropologie now has several stores in the UK. Find beautiful clothing and accessories for women and delightful homewares.