Towels
Filters
Shops
Habitat prides itself on offering affordable and stylish products to you in an individual way. Many of their lines are created exclusively for Habitat by world class designers, so you won't find them anywhere else!

From beautiful sofas, chic home accessories, outdoor furniture and children's toys, they've got just the thing for you.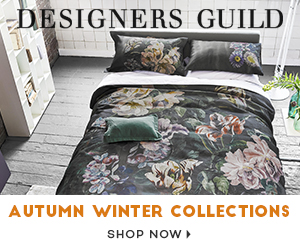 Designers Guild, established in 1970 by Tricia Guild, is one of the most well-known luxury furnishing businesses. It sells high-end fabrics, wall coverings & home lifestyle products. Their fabrics and wallpapers are all designed in the Designers Guild studio and are sold worldwide in over 60 countries and through the company's flagship stores on the Kings Road and Marylebone High Street, London.
Designers Guild also has an extensive range of coordinating Bed & Bath products and Home Accessories of the highest quality and has introduced these online in a newly designed and launched website in May 2008.
Designers Guild is famous for its innovative and creative high quality designs for the home, launching new seasonal collections twice per year to their loyal customer base. The customer base is very high end, fast movers with an interest in the home. Professional females with disposable income, 20 - 60 years of age with an interest in fashion and good design form the backbone of their customer profile.
The Range is a chain of department stores spread around the UK. It has products ranging from DIY, Homewares, Furniture, and Lighting to Arts & Crafts and Garden.
Founded in Pennsylvania, Anthropologie now has several stores in the UK. Find beautiful clothing and accessories for women and delightful homewares.
Dunelm offers a huge range of homewares - from furniture and accessories to kettles, vacuum cleaners and sewing machines.
The Brissi founders are two close friends who wanted to share their vision and passion for beautiful style and space. Brissi is not simply about the products we make it's about the feeling and emotion that they create in your home.
View all 7 Offers
Kellyhoppen.com is the first online luxury homeware store from award-winning British Interior Designer Kelly Hoppen, featuring beautiful home accessories, cushions, mood enhancing home fragrance and much more with free delivery on orders over £50.
View all 14 Offers
Studio offers the latest fashions, cards and wrap, gifts, toys, household and electrical goods. We also offer hundreds of products that can be personalised at no extra charge, including cards, toys and gifts as well as many clothing items.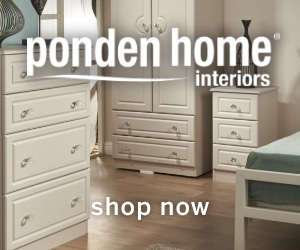 Buy online from the high street chain. Find beds, mattresses, duvets, bedding, cushions, throws and ready-made curtains.
View all 15 Offers
Bedeck Home is an independent bed linen company. As well as 2 stand alone stores in Ireland, the brand is also sold in House of Fraser. In addition to Bedeck bedding collections, they also create ranges for many other leading brands, including Sanderson, Harlequin, Joules, Scion, V&A and William Morris. The product range now includes designer duvet covers with matching pillowcases, cushions, throws and curtains as well as a wide range of luxury sheets, duvets & pillows and bath accessories.
View all 10 Offers