The Home Store
CATEGORIES
Filters
Shops
Clas Ohlson was founded in 1918 as a mail order business based in Insjön, Dalarna, Sweden. Today,we trade in five countries offering outstanding service via approx. 200 stores and our online store. Clas Ohlson helps its customers solve every day practical small problems with a wide range of affordable products in five product areas: Hardware, Electrical, Home, Multimedia and Leisure.
Habitat prides itself on offering affordable and stylish products to you in an individual way. Many of their lines are created exclusively for Habitat by world class designers, so you won't find them anywhere else!

From beautiful sofas, chic home accessories, outdoor furniture and children's toys, they've got just the thing for you.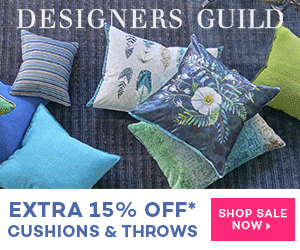 Designers Guild, established in 1970 by Tricia Guild, is one of the most well-known luxury furnishing businesses. It sells high-end fabrics, wall coverings & home lifestyle products. Their fabrics and wallpapers are all designed in the Designers Guild studio and are sold worldwide in over 60 countries and through the company's flagship stores on the Kings Road and Marylebone High Street, London.
Designers Guild also has an extensive range of coordinating Bed & Bath products and Home Accessories of the highest quality and has introduced these online in a newly designed and launched website in May 2008.
Designers Guild is famous for its innovative and creative high quality designs for the home, launching new seasonal collections twice per year to their loyal customer base. The customer base is very high end, fast movers with an interest in the home. Professional females with disposable income, 20 - 60 years of age with an interest in fashion and good design form the backbone of their customer profile.
Dwell design and sell an exciting range of contemporary furniture and home accessories. Most items, including furniture and upholstery, are held in stock and delivered nationwide within seven days.
The Range is a chain of department stores spread around the UK. It has products ranging from DIY, Homewares, Furniture, and Lighting to Arts & Crafts and Garden.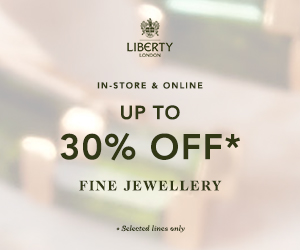 As one of London's best loved and completely unique emporiums, Liberty are staking their claim as the preferred destination for avant garde fashion, design, beauty, gifting and homewares.
Show +

Free Next Day Delivery on Women's and Men's Clothing Over £150
Show +

Shop Now for Up to 40% Off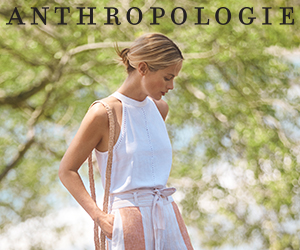 Founded in Pennsylvania, Anthropologie now has several stores in the UK. Find beautiful clothing and accessories for women and delightful homewares.
Show +

Extra 20% Off Indoor and Outdoor Sale Furniture
Show +

Shop Sale Items Under £75 ...
Show +

Shop Sale Items Under £50 ...
Show +

Shop Sale Items Under £25 ...
Show +

Shop Sale Items Under £100 ...
Dunelm offers a huge range of homewares - from furniture and accessories to kettles, vacuum cleaners and sewing machines.
The UK's biggest diy retailer brings you over 10,000 products available to buy on-line and have delivered direct to your door. Also find a huge amount of DIY information. Get your shopping delivered to your home the next day or on Saturday.
Now selling its full range of over 2,500 products online. Wickes is one of the major brands in the building and home improvement market. Whether you're looking for doors, flooring, heating and plumbing or diy tools - it's all available here.
Show +

33% off Selected Argent Coping
Show +

£80 Selected Interior Doors
Show +

20% off Sliding Wardrobe Doors
Show +

15% off selected summerhouses