The Music Shop
CATEGORIES
Filters
Shops
The UK's largest range of MP3 players, Internet Tablets, iPods, Headphones, Wireless Home Music Systems, Media Streamers, Speakers, DAB Digital Radios, Gadgets and Accessories. Also offering a growing selection of Pro Audio equipment, DJ gear and unique high-tech gadgets.
Show +

10% off orders over £260
Show +

15% off Cowon Products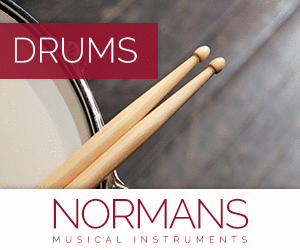 Musical Instrument Specialists
. Competitive prices on new instruments. Sell or part exchange your second hand instrument. Special deals for students, platinum members (register on the site) and certain instruments come with a seven-day free trial.
Prices quoted on the site exclude VAT which will be added at the checkout.
Song Galaxy - sing with the Stars.
Galactic Quality. 2000+ MIDI-files 6000+ Audio Backing Tracks. You will find UK and US charts as well as Oldies on our site.
Simply Home Entertainment is an experienced specialist DVD supplier, currently serving over a quarter of a million customers world-wide. Established for over 20 years, they offer a complete range of over 5,000 special interest titles and also specialise in producing original aviation, military and Maritime programming.
View all 9 Offers
Tiger Music Distribution Ltd. is an online musical instrument and accessory retailer. We sell great-value musical instruments on our online store and through other market places. Our team share an enthusiasm for music but our real passion is to make playing an instrument accessible and affordable for all. With a vast array of products, everyone can find something they would like to play.
PRC Direct - Home entertainment and appliance specialists.
Urbanears official brand store. Here you'll find headphones, earbuds and speakers made for all kinds of listening. Wireless, Bluetooth, Sports or DJ.
We are shaping the future of the audio industry, based on our history, our culture of innovation and our passion for excellence. For us, good sound is not enough. We want to achieve the perfect sound. We want to make sound come alive. Sounds can transport us to distant places, awaken sleeping emotions and even intensify our sense of taste. We do not perceive them just with our eardrums, but by way of the skin.
Amazon is now selling MP3s to download. There are tracks from under 60p and albums from under £2!
991.com is the world leader in rare 7", 12" and LP vinyl, CD singles and CD albums and music memorabilia from the 1950s to 2010s. From the Beatles and Rolling Stones to Lady GaGa and X Factor.