Products on The UK High Street
Log in
to change this to a selection from your favourite shops.
Most Popular Shops Today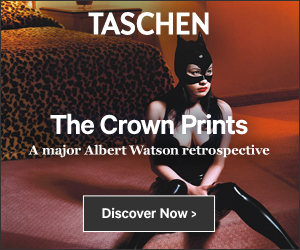 TASCHEN is the world's leading art-book publishing house. The company is known for having created a dazzling, audacious, and controversial world of eye-catching coffee table books spanning architecture, art, design, fashion, photography, style, and travel.
Co-op electrical e-store offers a wide variety of excellent value electrical appliances to buy online including washing machines, vacuum cleaners, cookers TV's and DVD players. Also, mobile phones.
Trespass is a leading outdoor clothing brand that produces and sells performance clothing and equipment at affordable prices. Our product range caters for everyone, from young children to adults, participating in outdoor activities such as skiing, snowboarding, hill walking, cycling, surfing and camping. We also produce a range of casual wear and swim wear, catering for our customers' every need all year round.
View all 2 Offers
The Hut is a leading luxury online department store bringing you the very best from their breadth and depth of quality, luxury brands. They specialise in fashion, homeware, beauty, and lifestyle products. Whether you're looking to update your wardrobe, home, or even treat a loved one, they have something for everyone.
View all 4 Offers
Buy from this high street store online. Choose from collections in Woman, Body, Bags or Home.
View all 1 Offers
Laybrook Ltd are the UK's leading manufacturers of electric adjustable beds. This enables them to offer unbeatable value for money and include every possible accessory for the less able.
View all 1 Offers
Jessops online store - cameras, digital cameras, camcorders, accessories and more. A huge amount of photographic equipment. Also, upload and print your digital photos.
Catawiki is the fastest-growing online auction house in the world. With over 300 weekly auctions in 80 categories, and 12 million international visitors per month, Catawiki is the site for buying and selling special objects.

Currently the biggest categories are Art, Jewelry, Stamps, Watches and Books and the products offered by users are rare, unique objects which can't easily be found in stores.
AbeBooks is the world's largest online marketplace for books. Whether it's new, secondhand, rare, or out-of-print, you can find it here, through our community of thousands of independent booksellers selling more than 110 million books from around the globe.
View all 2 Offers
7dayshop have been supplying photographic goods since 1998 offline, and since 2000 over the web. Their passion has always been to find the best products and sell them to you at the best prices.
View all 3 Offers