The Tobacconist
Shops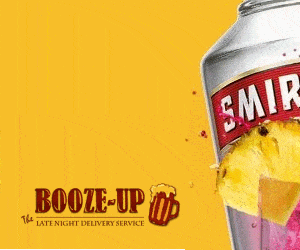 Booze Up is London, Surrey, Kent and Middlesex's premier on-demand alcohol delivery company providing fast alcohol drinks and cigarette delivery across 4 counties with average delivery times of just 24 minutes!
Show +

10% off entire order
Browse our range of vaping starter kits, UK Labs Liquids, bowman liquids, Geek Vape Agies Mini, Vgod Elite 200w and other vaping products. We stock leading brands including Innokin, Aspie and Joytech.
SMOKO Premium E-Cigarettes is the leading electronic cigarette brand in the UK. SMOKO E-Cigarettes has been designed to deliver the most realistic smoking sensation with incredible flavours without the 4,000 chemicals and 50 known carcinogens found in normal cigarettes.
View all 7 Offers
E Cigarette Web is one of the UK's leading online retailers of Electronic Cigarettes , E-liquid and accessories. We offer only the best quality products and provide honest advice on getting the most from your vaping experiences. Hailed as the smoker's smart choice, e cigarettes are a cost effective and convenient alternative to traditional cigarettes. E cigs produce a nicotine vapour which not only looks and acts like traditional smoke, has no lingering odour, making them a great choice if you are trying to reduce your dependency on tobacco, without the harmful side-effects attributed to tobacco smoking and second hand smoke.
John Lewis has gifts for everyone for all your special occasions. From chocolates and champagne to alternative gifts, cigars and spirits and hampers.