The Tobacconist
Shops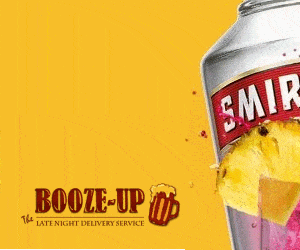 Booze Up is London, Surrey, Kent and Middlesex's premier on-demand alcohol delivery company providing fast alcohol drinks and cigarette delivery across 4 counties with average delivery times of just 24 minutes!
Show +

10% off entire order
John Lewis has gifts for everyone for all your special occasions. From chocolates and champagne to alternative gifts, cigars and spirits and hampers.
E Cigarette Web is one of the UK's leading online retailers of Electronic Cigarettes , E-liquid and accessories. We offer only the best quality products and provide honest advice on getting the most from your vaping experiences. Hailed as the smoker's smart choice, e cigarettes are a cost effective and convenient alternative to traditional cigarettes. E cigs produce a nicotine vapour which not only looks and acts like traditional smoke, has no lingering odour, making them a great choice if you are trying to reduce your dependency on tobacco, without the harmful side-effects attributed to tobacco smoking and second hand smoke.
Brand electronic cigarettes and vaping starter kits from CigaBuy.