Free Next Day Delivery at The Pet Shop
CATEGORIES
Filters
Shops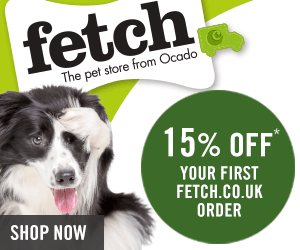 Fetch, the pet store from Ocado, is a standalone online pet store currently stocking more than 8,000 products, ranging from food and treats to specialist healthcare, toys, bed accessories, and much more. The website caters for a whole host of animals including dogs, cats, birds as well as smaller animals including rabbits, guinea pigs and chickens.
Show +

Enjoy 15% Off Your First Order with Code WELCOME15
Show +

15% Off Your First Shop
Show +

Free Next Day Delivery ...