Spare Parts
Filters
Shops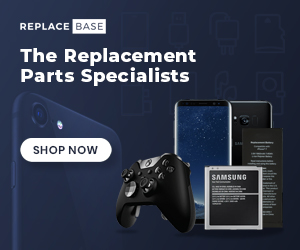 Mobile phone parts, tablet parts and games console parts all available for fast dispatch in the UK. Buy the spare parts you need for your tech gadgets today!
Dyson Air Multiplier Fans - including exclusive versions which are only available online.

The full range of Dyson vacuum cleaners including spares and accessories.
Bringing you millions of products from thousands of sellers, OnBuy is an innovative and rapidly growing online marketplace. As a direct Amazon alternative, OnBuy delivers fantastic choice and even better value. Our low fees for sellers mean big savings for you - whether you're buying Toys, Tools or the latest in Tech!
BuySpares is the UK's largest retailer of spare parts and accessories for the home and garden.

They also have a full range of home and garden products, covering everything from vacuum bags and lawnmower blades to spares for your digital camera or laptop as well as small kitchen appliances such as microwaves, kettles and food processors.