The Sports Shop
CATEGORIES
Filters
Shops
Shop securely online for sportswear, equipment & accessories.
RDX Sports understands what it takes to be an athlete, an artist, and a fighter. The spirit that drives the maddening hunger for glory and greatness is directly proportional to the need for self-improvement.

The result: high-quality, technologically sound and affordable products in the lines of Fitness, Boxing, MMA, BJJ, and Muay-Thai that is built to enhance your training experience and last you a career.
UK Sport Imports is an established and reputable retailer of sports and fitness equipment. We are well known for our great prices and range of products and we pride ourselves on our recognised excellent after sales service.
Wetsuit Outlet, Offering great deals on water sport equipment, clothing, drysuits & wetsuits.
Show +

Free delivery on all UK orders
The largest online golf company in the UK. Over 2,500 products, all in stock and ready to be despatched. 'The best service' promise includes a 30 day money back guarantee on all purchases. Call centre staffed by PGA professionals. All clubs come with a 30 day playing trial.
View all 10 Offers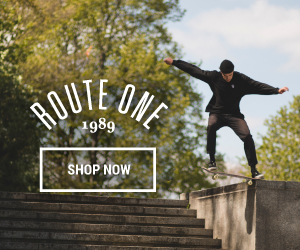 Established in 1989, Route One is one of the oldest street stores in the country, specialising in BMX, Skateboard, Inline Skate and ATB equipment.

Route One is owned and managed by the people who set it up in 1989. Since then they've been joined by over 100 riders, rookies and helpers in our stores and warehouse in Bristol. The average age of Route One staff is 22. Their commitment to our customers has made Route One the UK's leading independent street store. And together we have helped over 100,000 riders get started in the UK.
Cotswold Outdoor is an online adventure store with over 4500 products from top brands such as Helly Hansen and the North Face. This site has all the clothing and equipment you could need for adventure travel, snow sports, mountain biking, hiking, camping, and climbing.
Now selling surfwear: the latest fashions from Quiksilver and Animal with everything from the tiniest of tops to trousers and sweatshirts in all the latest summer colours.
Exclusive outlet for Troll, Mountain Equipment and Macpac.
JD Sports is the UK's leading sports fashion retailer. Offering an extensive on-line range of men's, women's and kid's trainers and footwear - of which 80% is exclusive to JD Sports. There is now also a range of clothing for men, women and children including exclusive Adidas, Nike and McKenzie clothing ranges and the new Nike Free - of which JD has exclusive colour ways not available through any other retailer.
Snow and Rock are the UK's No.1 ski clothing & equipment retailer with 23 stores nationwide and have been in the wintersports business for nearly 30 years.

With a superb retail presence in the City, a concession in Harrods and stores nationwide, the Snow+Rock brand and the brands that they carry are the best. They stock Kjus, Schoffel, Eider, Spyder, DC's, Burton, Westbeach and many more.
Runners Need is a specialist running company which has become a fast-growing chain of 23 specialist running shops and an e-commerce platform - supplying shoes, technical running and gym clothing, nutrition, GPS and heart rate monitors and a wide range of accessories designed to enhance your running experience. The company was established in 1982 and prides itself on giving friendly and knowledgeable service to runners of all standards. We have 10 stores in London and 13 throughout the UK and Ireland, all offering video gait analysis technology to analyse customers' running action and recommend the right pair of running shoes. Our staff are all runners themselves and are employed for their technical product knowledge and their running experience, which enables them to offer advice on areas such as training, injuries and nutrition.
Show +

Price Match Guarantee