Horse Riding
Filters
Shops
Joules sell colourful, high quality individual clothing for women, men and children. The website also includes clearance section.

Catering for horse owners, riders and country walkers alike, our product range is extensive, with thousands of products in our catalogue. Products range from saddles, riding hats and horse rugs to riding boots, wellies and wax jackets.

Naylors offers brands such as Barbour, Joules, Hunter and Ariat coupled with our excellent customer service. All products offered are in stock and despatch the same working day.
+
Naylors Winter Sale Now On
Naylors Winter Sale Now On - Up To 50% Off!
Valid until Sunday, 19 Feb 2023.
+
£1 Delivery ...
£1 Delivery When You Spend £25 at Naylors!
Valid until Tuesday, 02 Mar 2027.
We are a leading supplier of Pet Grooming and Equestrian Farrier tools, offering a wide selection of items from the finest brands.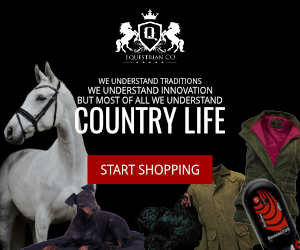 Equestrian Co. is a rapidly growing online retailer in country and shooting clothing, stable and field supplies, equipment for horses, dogs & poultry. We understand traditions, we understand innovation, but most of all, we understand country life.
Equus sell a wide range of stylish equestrian clothing and everyday equestrian essentials.
Essentials for Horse and Rider - Take a look at Horse Rugs, Tack, Riding Boots, Clothing and much more from world leading equestrian brands.
Proviz provides a totally unique range of 'light-emitting' high visibility clothing and accessories. Starting out in the Cycling market Proviz have now expanded in to the Running, Horse-Riding, Motor-Cycling and Childrens market. Yet their products can also be used for dog-walkers and anyone else who wants to stay safe and visible when out on the roads, day or night.
+
January Sale
January Sale: Save up To 50% Off
Valid until Tuesday, 31 Jan 2023.