The Sports Shop
CATEGORIES
Filters
Shops
Shop at MLB Shop Europe for the largest range of Major League Baseball merchandise outside the US including Majestics Jersey, New Era Headwear, Souvenirs, Baseball Apparel and much more.
Show +

FREE Standard Delivery On Orders Over £75
Founded in 1992, Zoggs have a passion for creating innovative, exciting and high quality swimwear and swim equipment. Whether you are just making your first splash, swimming for fitness or recreation, swimming in the great outdoors or your local pool, with Zoggs you can enjoy the freedom, fun and exhilaration of the water.
UK Sport Imports is an established and reputable retailer of sports and fitness equipment. We are well known for our great prices and range of products and we pride ourselves on our recognised excellent after sales service.
Cycle kit designed & proven in the Pro Peloton by Team GB cyclist Yanto Barker. Made in Italy. Premium Apparel Technically Designed. Free UK Delivery over £50.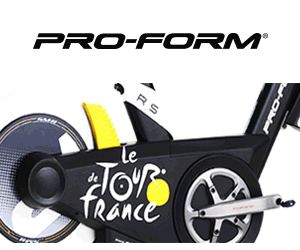 ProForm Fitness manufacture a complete range of treadmills, exercise bikes, ellipticals and more - all geared to provide the most effective home workout available. Whatever your fitness goals are, ProForm can help you get there.
Show +

Save 5% on your order total
Wetsuit Outlet, Offering great deals on water sport equipment, clothing, drysuits & wetsuits.
We offer a complete range of quality treadmills, cross trainers, exercise bikes, rowing machines and vibration plates to suit every budget and fitness level, from beginner to elite athlete.
Show +

FREE Floor Protection Mat
Show +

FREE Next Day Delivery
Show +

FREE Personalised Training Plan
RDX Sports understands what it takes to be an athlete, an artist, and a fighter. The spirit that drives the maddening hunger for glory and greatness is directly proportional to the need for self-improvement.

The result: high-quality, technologically sound and affordable products in the lines of Fitness, Boxing, MMA, BJJ, and Muay-Thai that is built to enhance your training experience and last you a career.
Providers of skateboards, rollerskates, skate shoes, urban, street, clothing, Heelys, watches, rollerblades, rollerboots, Vans slip ons, Etnies, DC, Shoes.
Visit Lovell Rugby for great prices on rugby shirts, rugby boots, base layer clothing, rugby equipment, headguards and protection, under armour, rugby protection, head gear, rugby balls and rugby shorts from major brands such as Nike, adidas, Puma, Kooga, Asics, Mizuno, Nomis, Canterbury, Gilbert, Joma, Kooga, Umbro, Under Armour and Optimum.