The Sports Shop
CATEGORIES
Filters
Shops
Mitre is one of the leading brands worldwide for sports equipment with Mitre footballs being the footballs of choice for the English League.
Show +

30% off the Star Wars Range ...
Shop for the latest equipment and fashion from Adidas, Nike, Puma, Barbour and more! Your first choice for apparel for Football, Rugby, Golf and Tennis.
State of the art home fitness and gym equipment from NordicTrack.
Show +

Save 5% on your order ...
The GAA Store provide a wide range of products across many sports. They aim to be the one-stop shop for sporting people with great prices and deals.
View all 10 Offers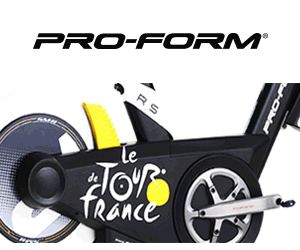 ProForm Fitness manufacture a complete range of treadmills, exercise bikes, ellipticals and more - all geared to provide the most effective home workout available. Whatever your fitness goals are, ProForm can help you get there.
Show +

Save 5% on your order total
Best Gym Equipment is one of the UK's leading suppliers of specialist gym equipment for home gym or commercial gym use. They offer only the best in quality products at excellent value for money, their range of products consists of: Cross trainers, treadmills, vibration plates, exercise bikes, rowing machines, free weights, racks and platforms, multi gyms, strength machines and lots more.
Show +

Free delivery on orders over £99
Visit Lovell Rugby for great prices on rugby shirts, rugby boots, base layer clothing, rugby equipment, headguards and protection, under armour, rugby protection, head gear, rugby balls and rugby shorts from major brands such as Nike, adidas, Puma, Kooga, Asics, Mizuno, Nomis, Canterbury, Gilbert, Joma, Kooga, Umbro, Under Armour and Optimum.
This Spanish department store is now selling in the UK. Shop online womenswear & lingerie to menswear, kids, sports, home and accessories. Over 1000 brands.
Show +

FREE DELIVERY ON ORDERS ABOVE 60€
Trophy Store is the UK's largest online retailer of trophies, medals and awards. Order now and get FREE Delivery and FREE Engraving.
Show +

Free UK delivery over £100
UK Sport Imports is an established and reputable retailer of sports and fitness equipment. We are well known for our great prices and range of products and we pride ourselves on our recognised excellent after sales service.