The Sports Shop
CATEGORIES
Filters
Shops
RDX Sports understands what it takes to be an athlete, an artist, and a fighter. The spirit that drives the maddening hunger for glory and greatness is directly proportional to the need for self-improvement.

The result: high-quality, technologically sound and affordable products in the lines of Fitness, Boxing, MMA, BJJ, and Muay-Thai that is built to enhance your training experience and last you a career.
Ripped Knees is the UK's newest stunt scooter and extreme sports store, specialising in the custom building of stunt scooters. Their unique Ripped Knees Scooter Custom Builder has been over a year in the planning, so that you can build that dream scooter from the best parts on the planet!
Kit Radar showcases sports most innovative brands. View over 500 new brands in cycling, running, wearables, and more...
Visit Lovell Rugby for great prices on rugby shirts, rugby boots, base layer clothing, rugby equipment, headguards and protection, under armour, rugby protection, head gear, rugby balls and rugby shorts from major brands such as Nike, adidas, Puma, Kooga, Asics, Mizuno, Nomis, Canterbury, Gilbert, Joma, Kooga, Umbro, Under Armour and Optimum.
Canterbury is recognised as the rugby authority, making the best rugby gear in the world. The spirit of rugby is etched into the toughness and quality of every Canterbury product.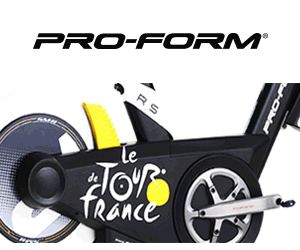 ProForm Fitness manufacture a complete range of treadmills, exercise bikes, ellipticals and more - all geared to provide the most effective home workout available. Whatever your fitness goals are, ProForm can help you get there.
Show +

Save 5% on your order total
EVO Scooters is your exclusive distributor of World-renowned EVO Powerboards. They supply electric, petrol, lithium-powered, lightweight and road-legal folding scooters with a reputation for being the highest quality and fastest on the market.
At Darthub we have an extensive range of darts products from key players in the industry including Harrows, Target, Unicorn and XQ Max. We provide same day dispatch, a loyalty scheme giving 5% off future purchases and free postage on orders over £40.
Show +

5% off all products
Founded in 1992, Zoggs have a passion for creating innovative, exciting and high quality swimwear and swim equipment. Whether you are just making your first splash, swimming for fitness or recreation, swimming in the great outdoors or your local pool, with Zoggs you can enjoy the freedom, fun and exhilaration of the water.
Buy online from the official NFL Europe shop.