Running
Filters
Shops
Runners Need is a specialist running company which has become a fast-growing chain of 23 specialist running shops and an e-commerce platform - supplying shoes, technical running and gym clothing, nutrition, GPS and heart rate monitors and a wide range of accessories designed to enhance your running experience. The company was established in 1982 and prides itself on giving friendly and knowledgeable service to runners of all standards. We have 10 stores in London and 13 throughout the UK and Ireland, all offering video gait analysis technology to analyse customers' running action and recommend the right pair of running shoes. Our staff are all runners themselves and are employed for their technical product knowledge and their running experience, which enables them to offer advice on areas such as training, injuries and nutrition.
Shop securely online for sportswear, equipment & accessories.
The Hut is a leading luxury online department store bringing you the very best from their breadth and depth of quality, luxury brands. They specialise in fashion, homeware, beauty, and lifestyle products. Whether you're looking to update your wardrobe, home, or even treat a loved one, they have something for everyone.
Show +

20% off Coats and Boots
Show +

15% off for New Customers
This comprehensive bike site gives you access to a huge range of products but the site is very well laid out making it easy to find what you're looking for. There are some great bargains and for regular customers there are extra discounts.
The site has now expanded to include new sections for running, hiking, swimming, water sports and snow sports.
Show +

New Customer Voucher
Show +

New Customer Voucher
Show +

Free UK Delivery on orders over £12
Show +

365 Day Returns Available
Runderwear creates the best running underwear for the ultimate chafe-free run. Our seamless running briefs, boxers, knickers and socks will always perform.
Show +

ENTER YOUR EMAIL and GET 10% OFF YOUR FIRST ORDER
Proviz provides a totally unique range of 'light-emitting' high visibility clothing and accessories. Starting out in the Cycling market Proviz have now expanded in to the Running, Horse-Riding, Motor-Cycling and Childrens market. Yet their products can also be used for dog-walkers and anyone else who wants to stay safe and visible when out on the roads, day or night.
View all 9 Offers
Shop for the latest equipment and fashion from Adidas, Nike, Puma, Barbour and more! Your first choice for apparel for Football, Rugby, Golf and Tennis.
This Spanish department store is now selling in the UK. Shop online womenswear & lingerie to menswear, kids, sports, home and accessories. Over 1000 brands.
Show +

FREE DELIVERY ON ORDERS ABOVE 60€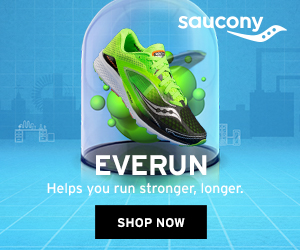 Running shoes and running gear for men and women.
Odlo is a pioneer in the area of functional sports underwear and has 70 years of experience in the sportswear market. As a market and technology leader, Odlo is committed to producing the very best in performance sportswear for people who love sport – at all levels and in all weather conditions. Thanks to Odlo, you can fully focus on your sports activity, no matter if you are running, hiking, skiing or biking.