Men's Suits
Results from Shopping.com
Powered by
Filters
Shops
The Idle Man is an online men's fashion retailer providing advice and products suited to the modern male. Our brands cater for every style with Levi's, Vans, Majestic Athletic, Farah Vintage and Religion being perfect examples of our roster's diversity.
Simon Carter is a British designer fashion brand established in 1985 which thrives on inspiration gleaned from a vast array of sources including the worlds of fine art, the decorative arts, architecture and couture through the ages.
View all 7 Offers
Women's Clothing at New Look is a collection of affordable and trendy clothes at amazing prices. Shop online for this season's latest trends in Womens Dresses, Tops, Trousers, Jeans, Swimwear, Shirts, Footwear Jewellery and more.
The 'Inspire' range has clothes in sizes 16 to 24.

New Look now also sell Kidswear and Menswear.
Shop at Oxfam online! There are the usual Oxfam goodies as well as a huge selection of second hand and vintage clothes, music, dvds, books and homewares. Also find wedding favours, rare books, ceramics, stamps and coins.
Show +

Free Returns On All Orders
Show +

Standard UK Delivery £3.95
Part of the TJX Companies, TK Maxx is a nationally and internationally famous brand. Offering menswear, womenswear, childrens-wear, accessories, homewares, toys, gifts and much more, they cater for all customers' needs. Not only do they offer the quality of product, but also amazing savings, conveniently on mobile, tablet and laptop 24/7 for your convenience.

The TK Maxx experience is unique; stock in every store is different - and your nearest store is the one in your pocket or handbag or on your computer at home. Big brands come at low prices, with 60% discount always applied. The range is breath taking, with probably the biggest range of brands in one store or website in the UK. The brands cannot be named, but the fun is going into store/onsite and hunting for that hidden treasure!
Suit Direct provide a huge range of men's designer suits at great prices, available in a variety of colours and styles to accommodate all tastes. The site also offers a fantastic range of casual and formal wear as well as accessories from the best brands. Clothing available is of real quality whilst being exceptional value for money.
View all 8 Offers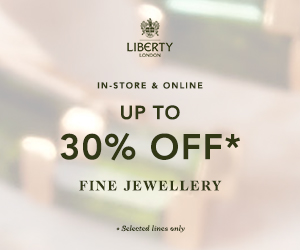 As one of London's best loved and completely unique emporiums, Liberty are staking their claim as the preferred destination for avant garde fashion, design, beauty, gifting and homewares.
A leading retailer of shirts, ties, suits and more for both Men and Women.
Why buy from T.M.Lewin? Basically because no-one else offers the same quality at such a low price.
A wide range of goods organised by department as well as a good selection of gifts and food hampers. Departments include Audio and TV, Lighting, Electrical Appliances, Furniture, Toys, Sports and Leisure and Clocks and Watches.
View all 6 Offers
Topman has earned its sartorial stripes with an unswerving, energetic approach to producing truly exciting high-street men's fashion. Driving trends forward whilst shifting the way men approach shopping, the brand's attitude to creating brilliant, affordable and authoritative menswear is second to none.