The Toy Shop
CATEGORIES
Filters
Shops
The Works offers great value artist materials, books, art & craft supplies, gifts, toys and games.
View all 13 Offers
The UK's leading Health and Beauty website. The on-line shop covers healthcare, beauty, personal care, sunshop, mother and baby, and fitness ranges, with over 12,000 products, half of which are exclusive to Boots. In addition, they provide a wealth of information and advice, daily health news and features. And as you would expect from Boots, they also offer generous Advantage card points for registration and shopping.
Now selling mobile phones, kitchen appliances, CDs, DVDs, computers, lingerie and fresh flowers!
View all 41 Offers
Very nicely designed site - pleasant to use and easy to find what you're looking for.
QD Stores is a major UK discount retail outlet that stock a huge range of quality discount items, from furniture, homewares and electrical goods, to toys, clothing and pet supplies. QD's low profit margin strategy ensures that most items for sale on the QD website are highly price competitive, with very few merchants able to beat them on price.
Show +

Save 20% on Toys & Christmas Items
English Heritage sells gifts, children's toys, jewellery, books and more.
Show +

12% off orders over £40
Show +

10% off orders over £35
Show +

Free delivery on orders over £40
www.english-heritageshop.org.uk
Selections online is a UK based mail order company supplying a wide variety of products.

We specialise in Classic & Opera CDs, DVDs, Videos and Tapes. But also stock a good range Jazz, Nostalgia, Soundtracks and popular titles. For DVDs and videos we also stock a good selections of the latest releases.

The book deparment stocks a wide range of deleted and remainder books covering most subject areas from coffee table books to fiction.

The sheet music department offer a good range of classical sheet music.

The jigsaw department offers jigsaws of varing sizes and topics.

Our Garden department offers quality garden furniture and accessories at affordable prices. All furniture is FSC certified and made to our specifications.

Senior selections offers a carefully research range of products to aid living and mobility, again offering quality products at affordable prices.
Show +

10% Discount on Autumn Orders 2019
Show +

10% Discount on Summer Orders 2019
Show +

For new customers we're offering £5 off their fir
TP Toys have been designing children's play equipment for over 50 years. TP offer a huge range of activity toys including Trampolines, Wooden Climbing Frames, Swing Sets, Slides and Playhouses.
Show +

10% off on orders over £200
Show +

FREE 1 year guarantee
Studio offers the latest fashions, cards and wrap, gifts, toys, household and electrical goods. We also offer hundreds of products that can be personalised at no extra charge, including cards, toys and gifts as well as many clothing items.
Samuel Johnston Ltd. is Irelands longest established specialist nursery retailer, boasting over 75 years of experience in the industry. They have two large retail stores in Northern Ireland and a team of highly trained sales staff can offer extensive advice and expert car seat fitting at both locations.
View all 21 Offers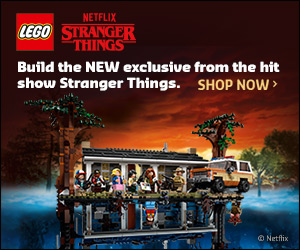 Did you know that The World's Biggest LEGO Shop is at your fingertips? You can purchase direct from The LEGO Group. The online shop is packed with all the newest LEGO sets, exclusive collector's items, LEGO bricks & pieces for individual purchase, PLUS hard-to-find classic LEGO sets!
Show +

Exclusive gift ...