Vitamins
Filters
Shops
Vitalife launched with just 5 lines of their own-brand matcha green tea (still available today, and one of their most popular lines), and now offer over 17,000 products across health food, drink, supplements, beauty, household, and make-up.
Visit Your Health Food Shop for quality vitamins, health food supplements and fish oils. Lots of special offers.
With an emphasis on quality, Higher Nature offers you exciting and innovative vitamins, supplements and natural health products as well as alternative health information, articles and news.
Brilliant beauty bargains at Superdrug.com! Superdrug, great products, and great prices ... what more could you possibly want? Well, how about your own, personal Superdrug, open 24 hours a day, 7 days a week? Sound good, well guess what? It's already here at Superdrug.com.
View all 20 Offers
Holland and Barrett is the UK's leading retailer of vitamins, minerals and herbal supplements.

Holland and Barrett stores are a familiar sight in almost every major city and town across the UK and have always had a commitment to its customers to provide high-quality products at value-for-money prices.
Revital exists to make lives healthier and happier. As the UK's No. 1 independent vitamin and health food retailer, we have over 25 years building a family business that provides the largest range, best quality and unbeatable value vitamins and health foods available in the UK.
The UK's largest fully certified organic supermarket, Planet Organic offer organic food delivery across the UK and Europe. From organic veg boxes, fruit, veg, organic wine, health and beauty Planet Organic think carefully about everything they sell so you don't have to.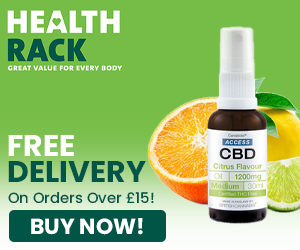 Health Rack is a specialist reseller of CBD Oil and a leading retailer of vitamins, minerals & supplements. We have been operating for over 30 years and we cater to any type of customer with an interest in improving or maintaining their good health.
Europe's No.1 online sports nutrition brand.

Myprotein.com offers premium quality supplements at unbeatable direct prices. With a massive range of over 350 products and its reassuring price guarantee, customers can shop with confidence for all their health and nutrition needs. Key product lines include whey protein, vitamins, amino acids, fish oils, herb extracts, gym accessories and many more.
Show +

72 HOUR FLASH SALE UP TO 50% OFF PLUS EXTRA 25%
Clear Chemist are a UK-based, online pharmacy registered with the NHS. Selling a vast range of products, including over the counter and prescription medicines, toiletries, vitamin supplements and travel accessories, Clear Chemist offer some truly astonishing deals.