Same Day Delivery on The UK High Street


All the sites in this section offer some same-day delivery for certain products to certain parts of the country. Use the 'Shops' dropdown above to filter these results by category.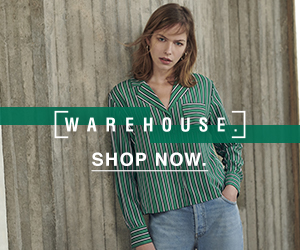 Warehouse is a high street retailer that translates catwalk fashion into affordable clothing for women.
Show +

Enjoy Free Standard Delivery Over £60 ...
Show +

Spend Over £150 ...
Show +

Enjoy Free & Easy Returns ...
Valueflora offer a huge range of flowers, all available with FREE UK delivery. We have over 7 ranges including Postal Flowers, Courier Flowers, Same Day Deliveries, Fruit Baskets, Special-Order Flowers and Seasonal Gifts and offer a 100% quality and freshness guarantee with every order. Prices start from just £15 and we have regular offers and promotions.
The UK's largest and longest-established online Health and Beauty Site. Purchase all leading brands of fragrances, cosmetics and skincare. They also carry a vast selection of vitamins, health products, and niche products such as Tendskin, Nads, Carmex and much more.
Show +

I COLONIALI IS BEING DISCONTINUED..
Tesco will deliver your groceries to your home. A £4 minimum basket charge will be added to all online orders at checkout where the basket value is under their minimum basket value (£40 at time of writing). See the site for full details.
Serenata Flowers is a designer florist serving corporate and individual customers. Our philosophy is to offer the best quality flowers and an excellent service at exceptional value-for-money prices.

Having been established for 40 years we have established an incredibly loyal customer base in South West London offering the finest in floristry at exceptional value-for-money prices. Our flowers have featured in many TV, Film and Theatre productions as well as gracing the company receptions and events for many multinational companies. We are passionate about providing our customers with the best quality flowers, we concentrate on what we do best and we do not sell champagne, chocolate, teddy bears and balloons! We deliver flowers throughout the UK, 7 days per week.
View all 6 Offers
Now that stores around the country increasingly seem to resemble each other, Selfridges is unmistakably unique. Selfridges believe that, at its best, the experience of shopping should be extraordinary, captivating and inspiring.

Selfridges offer shopping at its best, from their famous head-turning window displays to the sheer range and quality of products in-store. Where else could you find the latest in computer technology, luxurious homewares, must-have designer fashion and a feast of mouth-watering food and drink, all under one roof? And now - all on one website!
Prestige Flowers are a leading online retailer of flowers and gifts with an enviable reputation in the industry for quality and service backed by a 100% satisfaction guarantee.
View all 6 Offers
Oxygen is London's coolest independent fashion boutique. It is a unique retail concept that has grown from extensive experience of the fashion industry and an intrinsic ability to identify the wardrobe needs of women in the UK.
Oasis offers a lifestyle collection of clothing accessories and footwear with a reputation for design detail, print, quality of fabric, colour and femininity. The collection succeeds in bringing together a mix of fashion influenced style with an individual personality and continues to evolve season on season.
NET-A-PORTER sells the most recent designs from the most sought after international fashion brands and designers. They are authorized by each of the designers to distribute their collections via the web. The prices reflect the retail prices of traditional boutiques. NET-A-PORTER does not sell factory seconds or discounted products. NET-A-PORTER fashion editors choose each item from each designer because it is completely "of the moment."