High Street stores in The Chemist
CATEGORIES
Filters
Shops
Our product mix of cosmetics, fragrances and accessories appeals to the glamour gal in women of all ages. Products like boo boo zap, the super strength blemish blaster, and dr. feelgood, the ultimate skin mattifier, have quickly become every woman's best friend. Plus, gals love to laugh over names like "touch me then try to leave" cream and an eye shadow called "my date's my brother." You can always expect the unexpected from Benefit.
Show +

SPEND £50 & GET A LIMITED EDITION MAKEUP BAG
Show +

Free Benefit Bundle Containing
Show +

Get a free Benefit brow makeup bag & free shipping ...
Predator Nutrition are one of Europe's leading distributors of sports supplements, bodybuilding supplements and sports nutrition products. They have the EXCLUSIVE European distribution rights for some of the industry's most exciting brands, including Driven Sports, IForce Nutrition, Purus Labs and Quest Nutrition.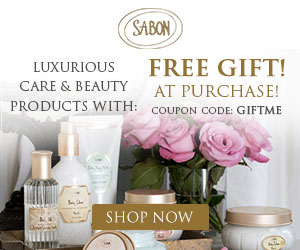 Each unique Sabon scent collection is carefully created from highest-quality aroma extracts from around the world, by an international perfume expert. Careful consideration is given to every ingredient.
Buy from this high street store online. Choose from collections in Woman, Body, Bags or Home.
Show +

Free UK Standard Delivery on Orders Over £40 ...
Show +

Free UK Next Day Delivery on Orders Over £70 ...
Show +

Earn £10 Plus Free Delivery for Referring Friends to Space NK
You can now shop online for hundreds of gorgeous, innovative, sweet-smelling products that do exactly what they claim to do, inspired by nature, ethically made. All of your favourite products, 24/7 shopping, delivered direct to your door.
The UK's largest and longest-established online Health and Beauty Site. Purchase all leading brands of fragrances, cosmetics and skincare. They also carry a vast selection of vitamins, health products, and niche products such as Tendskin, Nads, Carmex and much more.
The UK's leading Health and Beauty website. The on-line shop covers healthcare, beauty, personal care, sunshop, mother and baby, and fitness ranges, with over 12,000 products, half of which are exclusive to Boots. In addition, they provide a wealth of information and advice, daily health news and features. And as you would expect from Boots, they also offer generous Advantage card points for registration and shopping.
Now selling mobile phones, kitchen appliances, CDs, DVDs, computers, lingerie and fresh flowers!
View all 45 Offers
Brilliant beauty bargains at Superdrug.com! Superdrug, great products, and great prices ... what more could you possibly want? Well, how about your own, personal Superdrug, open 24 hours a day, 7 days a week? Sound good, well guess what? It's already here at Superdrug.com.
View all 10 Offers
Lloyds Pharmacy offers everything you'd expect from a leading pharmacy - in addition to the usual range of medications and toiletries, the pharmacy offers a comprehensive range of healthcare essentials as well as the recently launched weight loss pill Alli.
Show +

Rihanna Nude EDP 30ml Was £19.99 Now £9.99
Show +

Special Promotions And Discounts
Established since 1975, Beauty Base are a privately-owned, family-run retailer of fragrance & beauty products, operating through several high-end premium stores in London.