Welcome to The UK High Street
Non-essential shops are now open! Please support your local high street if you can. You can find your local shops here - we will highlight those which are open in green and add any extra information we find:
Find your nearest
high street stores
These are the most popular stores today:
There are
7

people
browsing the site.
Products on The UK High Street
Log in
to change this to a selection from your favourite shops.
Most Popular Shops Today
The Amazon UK site - probably the most well-known online book seller. Expect excellent customer service, a large selection of books in stock and speedy delivery.
Quality horse equipment at competitive prices with free shipping on orders over £100! Rugs, Saddle Pads, Breeches, Jackets, and more!
View all 3 Offers
Proviz
Updated
TOP 100
Proviz provides a totally unique range of 'light-emitting' high visibility clothing and accessories. Starting out in the Cycling market Proviz have now expanded in to the Running, Horse-Riding, Motor-Cycling and Childrens market. Yet their products can also be used for dog-walkers and anyone else who wants to stay safe and visible when out on the roads, day or night.
View all 1 Offers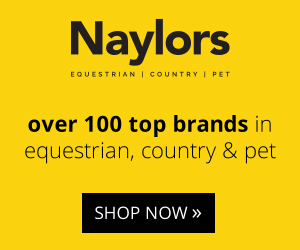 Catering for horse owners, riders and country walkers alike, our product range is extensive, with thousands of products in our catalogue. Products range from saddles, riding hats and horse rugs to riding boots, wellies and wax jackets.

Naylors offers brands such as Barbour, Joules, Hunter and Ariat coupled with our excellent customer service. All products offered are in stock and despatch the same working day.
View all 2 Offers
Equus sell a wide range of stylish equestrian clothing and everyday equestrian essentials.
View all 1 Offers
Theatre Tickets Direct are the leading supplier of cheap theatre tickets in London, offering you the best prices and discount tickets to top West End musicals and Plays.
www.theatreticketsdirect.co.uk
Dance Direct was established before the turn of the new millennium by two ex-professional ballet dancers. Today Dance Direct is one of the largest online discount dancewear retailers in the UK. They have a huge onsite stock inventory of dancewear including leotards, tutus & skirts, tights and accessories for men, women and children. They also offer a wide range of urban dancewear: hoodies, dance pants and leggings as well as technical footwear such as pointe shoes, soft ballet shoes, shoes for tap & jazz dance and urban dance sneakers.

They stock the most respected and established brands such as Capezio, Bloch, Sansha, Intermezzo, Wear-Moi, Mirella, Pineapple, Dans-Ez, Plume Dance and Nike.
Essentials for Horse and Rider - Take a look at Horse Rugs, Tack, Riding Boots, Clothing and much more from world leading equestrian brands.
TP Toys have been designing children's play equipment for over 50 years. TP offer a huge range of activity toys including Trampolines, Wooden Climbing Frames, Swing Sets, Slides and Playhouses.
View all 6 Offers
The Nike store has all the Nike footwear, clothing and sports equipment.

NIKE iD is your chance to be a NIKE designer; this allows you to customise and personalise a wide assortment of NIKE footwear, clothing, bags and timing. Your creations are then made to order, and will arrive in approximately 3 weeks.
View all 1 Offers