View all the shops on our site which deliver
the SAME day
,
the NEXT day
, offer
FREE UK delivery
on some or all orders, and offer
FREE next-day delivery
on some or all orders.
Products on The UK High Street


Log in to change this to a selection from your favourite shops.
Most Popular Shops Today
TrustedCarBuyers is the best way to sell your car online since they buy cars to stock dealers' showrooms and forecourts. This means they can pay you more than the competition, who will typically buy their cars to sell at auction (thus offering a much lower price to make a profit).
Protest Sportwear online shop sells clothing for the whole family - focusing mainly on snowboard and ski clothing.
View all 13 Offers
The Works offers great value artist materials, books, art & craft supplies, gifts, toys and games.
View all 14 Offers
There are over 470 stores within the SPORTSDIRECT.com Retail group, including SportsDirect.com, Sports World, Field & Trek, Hargreaves Sports, Gilesports and Donnay International.
Alexandra is a leading international provider of workwear and corporate clothing, with over 160 years of experience. We combine our brand building expertise, strong design capability and flexible services with value for money and economies of scale, resulting in a unique service which is hard to beat.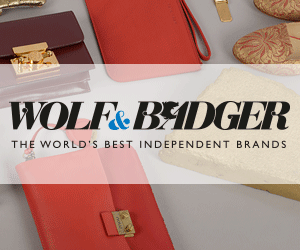 Wolf & Badger is a unique lifestyle brand showcasing and retailing the finest in independent fashion and design. Our boutique in Notting Hill promotes over 70 independent brands and we offer for sale online a curated selection of the very best pieces.

Free returns worldwide. No customs fees. Every order is gift wrapped.
Snow and Rock are the UK's No.1 ski clothing & equipment retailer with 23 stores nationwide and have been in the wintersports business for nearly 30 years.

With a superb retail presence in the City, a concession in Harrods and stores nationwide, the Snow+Rock brand and the brands that they carry are the best. They stock Kjus, Schoffel, Eider, Spyder, DC's, Burton, Westbeach and many more.
TONI&GUY launch a global trend collection every year directed by Global Creative director Sacha Mascolo-Tarbuck and created by the International Artistic Team taking inspiration from international fashion collections and popular culture, forecasting trends that implement the whole industry. Pioneers in creating cutting edge hair products, the Company have created the award winning TONI&GUY range of haircare products. With new products launched regularly, this range is constantly growing and always talked about.
View all 5 Offers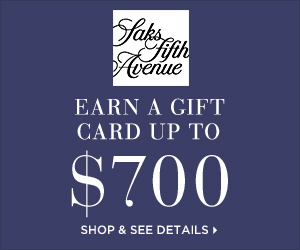 Saks.com offers a personalized, online shopping experience, providing an expansive assortment of the finest designer collections, accessories, cosmetics and home furnishings.
View all 11 Offers
Royal Mint Bullion allows investors to buy and sell gold, silver and platinum bullion coins and bars directly from The Royal Mint in the UK. They are one of the oldest organisations in the world & have been operating for more than 1000 years.
Customers have the choice of either free secure home delivery anywhere in the UK or to store their bullion investments in The Vault - one of the most secure locations in the UK, and situated within The Royal Mint site and protected 24 hours a day, 7 days a week.
View all 25 Offers