The Clothes Shop
CATEGORIES
Filters
Shops
OppoSuits is a Dutch clothing company that produces stylish suits with striking prints since 2012. The suits, which are available for men, women, boys and teen boys, are appropriate for all kinds of occasions: Christmas, Halloween, national Holidays and parties are a few examples. The suits represent those who don't take themselves too seriously, but still want to maintain a sense of style.
Show +

Opposuits Free Next Day Delivery
Farfetch is the ultimate online designer shopping destination with designer labels brought together from over 400 of Europe's most influential boutiques. From fashion's global names to its rising stars, farfetch.com is the place to shop for them all.
The Superdry brand has attained international recognition thanks to its wide appeal, capturing elements of both "preppy" and streetwear designs with a subtle combination of vintage Americana and Japanese imagery. Superdry offers T-shirts, jeans, sweaters, joggers, hoodies, jackets, shirts, rugby shirts, polo shirts, footwear, as well as bags and accessories. Superdry currently has 76 UK standalone Cult and Superdry retail stores and is sold in 91 countries worldwide. Superdry has enjoyed celebrity-generated publicity from the likes of David Beckham, Zac Efron and Helena Christensen, to name but a few.
Worldwide Delivery
Free UK P&P
Next Day Delivery
The Idle Man is an online men's fashion retailer providing advice and products suited to the modern male. Our brands cater for every style with Levi's, Vans, Majestic Athletic, Farah Vintage and Religion being perfect examples of our roster's diversity.
Worldwide Delivery
Some Free UK P&P
Next Day Delivery
Free Returns
Select fashion is a high street womenswear retailer which provides the latest fashion trends as well as your everyday basic fashion and essential items.
View all 13 Offers
Some Free UK P&P
Aftershock is a luxury British brand and is one of the leading designers, retailers and manufacturers of exquisite hand-crafted womenswear and accessories. Aftershock's fashion signature is the use of exuberant colour schemes and beautiful design work and offers an array of the finest intricately beaded ladies wear, casual wear as well as stunning accessories to complement the collection. Celebrity followers include Madonna, Helen Mirren, Charlotte Church and Katherine Jenkins to name but a few!
View all 10 Offers
Worldwide Delivery
Some Free UK P&P
Next Day Delivery
Since Onepiece's first jumpsuit created on a lazy Sunday by three friends in 2007, the brand has created a global phenomenon; the connection of premium street style with the ultimate comfort wear.

Today, Onepiece is one of the world's top 100 fashion brands on Facebook (1+ million fans) and is worn by the world's biggest influencers including Beyoncé, Gigi Hadid, Justin Bieber, Cara Delevingne and Taylor Swift.

Onepiece leisurewear ranges from stylish jumpsuits, joggers and jackets to premium hoodies and t-shirts.
Some Free UK P&P
The Savile Row Company produces some of the finest luxury clothing available in the UK today.

Prices start at around £30 for a superb Swiss Cotton shirt and around £300 for a crease resistant all Italian wool suit.
Worldwide Delivery
Some Free UK P&P
Free Returns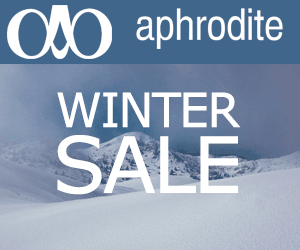 Aphrodite was formed in 1994 selling contemporary men's fashion and designer clothing. Aphrodite stock the likes of True Religion Jeans, Paul Smith Jeans, Y3, Lyle and Scott, Evisu Jeans and Edwin Jeans along with other top men's designer clothing brands.
Oxygen is London's coolest independent fashion boutique. It is a unique retail concept that has grown from extensive experience of the fashion industry and an intrinsic ability to identify the wardrobe needs of women in the UK.
Worldwide Delivery
Next Day Delivery
Same Day Delivery