Special Occasions
CATEGORIES
Filters
Shops
Aftershock is a luxury British brand and is one of the leading designers, retailers and manufacturers of exquisite hand-crafted womenswear and accessories. Aftershock's fashion signature is the use of exuberant colour schemes and beautiful design work and offers an array of the finest intricately beaded ladies wear, casual wear as well as stunning accessories to complement the collection. Celebrity followers include Madonna, Helen Mirren, Charlotte Church and Katherine Jenkins to name but a few!
Show +

50% Off Nicole Pink Draped Patterned Top now £14 ...
Show +

50% Off Lisa Wine Sequin Blazer now £14 ...
Show +

50% Off Adini White and Grey Blouse now £14 ...
Show +

50% Off Darmon Bronze Swing Party Dress now £15 ...
Show +

50% Off Taffy Leopard Belt Swing Dress now £14 ...
Laura Ashley has a beautiful website. View their unique product ranges including stunning chandeliers, luxurious cushions and giftware to crisp cotton bed linen and beautifully hand-crafted cabinet furniture. The womenswear has a definitive, lasting quality that calls on soft, feminine lines and a relaxed approach to dressing.
Browns offers the style-savvy customer unprecedented access to the world's most coveted designer labels, including Yves Saint Laurent, Balenciaga, Alexander McQueen, Lanvin, Marni and Bottega Veneta.
Show +

Worldwide Express Delivery
The Dressing Room in St Albans is a multi award winning boutique mixing established with niche brands and local designers.

Top brands include American Vintage, Ash Shoes, Becksondergaard, ChloBo Jewellery, Hudson Jeans and J Brand Jeans.
Show +

Sale Up to 50% Off Designer Womenswear and Accessories ...
Show +

Gift Vouchers Available ...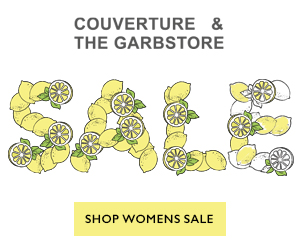 Couverture & The Garbstore is an independent high-end outfitter based in Notting Hill. Selling womenswear, accessories, childrenswear, homewear and its own menswear brand The Garbstore.
www.couvertureandthegarbstore.com
Trouva offers instant access to over 10,000 products from London and Brighton's best independent boutiques. We offer a curated selection of unique home, fashion and gift items for the style-savvy shopper. We offer free worldwide shipping and Click & Collect or 1 hour delivery in London.
A leading retailer of shirts, ties, suits and more for both Men and Women.
Why buy from T.M.Lewin? Basically because no-one else offers the same quality at such a low price.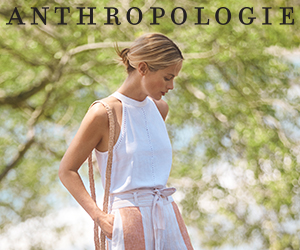 Founded in Pennsylvania, Anthropologie now has several stores in the UK. Find beautiful clothing and accessories for women and delightful homewares.
View all 6 Offers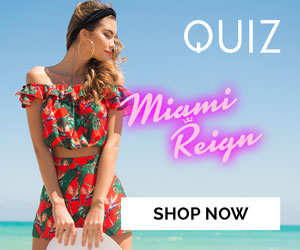 Quiz is a dynamic fast fashion retail group that focuses on delivering catwalk style looks and all the latest trends at value for money prices. This company now has over 250 high street stores.
LK Bennett is known for elegant and wearable designs. The LK Bennett signature style of directional design runs through all the collections. LK Bennett appeals to a customer who wants luxury, feminine and fashion forward shoes, clothes and accessories.