The Sports Shop
CATEGORIES
Filters
Shops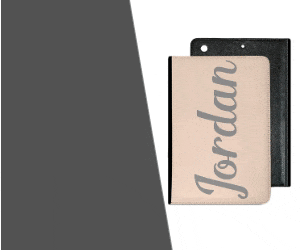 Personalised tablet and ipad cases, phone cases and yoga mats.
Badminton, basketball, boxing, croquet, tennis, soccer, netball, pool, trampolines, table football, golf, squash, swimming, sailing, snooker, table tennis, rugby, fitness and cricket. Find a huge range of clothing, accessories and equipment with special offers and free delivery. Each sport has a separate department, once you enter the department you'll find all the items listed down the left side of the page and specials on the right. Don't be put of by the lack of anything in the centre of the page!
Golf
Balls, clubs, full sets, bags, clothing, shoes and a full range of accessories.
Fitness
Dumbells and weights, rowing machines, exercise bikes, treadmills, body fat monitors, heart rate monitors and lots, lots more.
Show +

5% off all Proform Products
Show +

5% off all NordicTrack Products
Show +

7% off all Tennis Rackets
Show +

6% Off Badminton Rackets
Leisure Lakes Bikes offer a huge range of bikes, accessories, parts, clothing, shoes and helmets designed to cater for all levels of cyclist from children through to professionals. Leisure Lakes offers FREE DELIVERY on all clothing, parts and accessories with NO MINIMUM ORDER VALUE and a wide range of payment options. Leisure Lakes Bikes stock many of the top cycling brands, with a huge selection for both road and mountain bikers as well as offering fantastic deals in the comprehensive Sale sections.

Leisure Lakes Bikes boast 8 stores Nationwide, a range of 0% typical APR finance options for orders over £300, VIP membership offering further exclusive customer savings, a promise not to be beaten on price and fantastic after sales support.
View all 10 Offers
Why not look great while you're working out? Sweaty Betty has a wide range of clothes to look good in on the beach, at yoga, in the gym and on the slopes.

They have got their own beautiful product line and complement their offer with products from brands such as Puma, Adidas by Stella McCartney, MBT, USA PRO, Nike and Asics.
Show +

15% Off Your First Order
Show +

Save up to £30 on the Fit Kit
Cotswold Outdoor is an online adventure store with over 4500 products from top brands such as Helly Hansen and the North Face. This site has all the clothing and equipment you could need for adventure travel, snow sports, mountain biking, hiking, camping, and climbing.
Now selling surfwear: the latest fashions from Quiksilver and Animal with everything from the tiniest of tops to trousers and sweatshirts in all the latest summer colours.
Exclusive outlet for Troll, Mountain Equipment and Macpac.
The Hut is a leading luxury online department store bringing you the very best from their breadth and depth of quality, luxury brands. They specialise in fashion, homeware, beauty, and lifestyle products. Whether you're looking to update your wardrobe, home, or even treat a loved one, they have something for everyone.
A wide range of goods organised by department as well as a good selection of gifts and food hampers. Departments include Audio and TV, Lighting, Electrical Appliances, Furniture, Toys, Sports and Leisure and Clocks and Watches.
Shop online with this high street store. Over 9,000 products in all sorts of departments. Great prices on furniture, electricals, mobile phones and a huge selection of toys.
Snow and Rock are the UK's No.1 ski clothing & equipment retailer with 23 stores nationwide and have been in the wintersports business for nearly 30 years.

With a superb retail presence in the City, a concession in Harrods and stores nationwide, the Snow+Rock brand and the brands that they carry are the best. They stock Kjus, Schoffel, Eider, Spyder, DC's, Burton, Westbeach and many more.
Runners Need is a specialist running company which has become a fast-growing chain of 23 specialist running shops and an e-commerce platform - supplying shoes, technical running and gym clothing, nutrition, GPS and heart rate monitors and a wide range of accessories designed to enhance your running experience. The company was established in 1982 and prides itself on giving friendly and knowledgeable service to runners of all standards. We have 10 stores in London and 13 throughout the UK and Ireland, all offering video gait analysis technology to analyse customers' running action and recommend the right pair of running shoes. Our staff are all runners themselves and are employed for their technical product knowledge and their running experience, which enables them to offer advice on areas such as training, injuries and nutrition.