Fishing
Filters
Shops
The Range is a chain of department stores spread around the UK. It has products ranging from DIY, Homewares, Furniture, and Lighting to Arts & Crafts and Garden.
Suppliers of quality Fishing Tackle and Bait, Fishing Reels, Fishing Rods and all Angling Accessories.
View all 105 Offers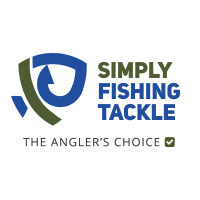 Choose Simply Fishing Tackle for the very best in discount fishing tackle.
North east tackle stock a vast range of products and well known brands such as Savage Gear, Imax, Century, Vass, Penn, Okuma, Sonik, Fox and Ron Thompson.
Fly fishing gear and tackle. A good range of rods and reels for freshwater and saltwater fishing, as well as clothing, waders and all the accessories you could wish for.
Site selling fishing tackle and related items with stores around the country.
A wide selection of tackle and clothing. A good search facility.