The Computer Shop
CATEGORIES
Filters
Shops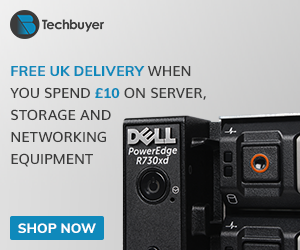 Techbuyer is a global leader in the buying, refurbishing and selling of data centre equipment, including servers, memory and storage.
Show +

Free UK Delivery over £10
Show +

10% Off Your First Order with Code WELCOME10
Show +

Up to 80% off the RRP with our Quality Refurbished Servers
Show +

Free Ground Shipping anywhere in the USA on all online orders
By integrating the highest audio standards into sleek and simple-to-use products, Harman Kardon delivers a listening experience like no other.
Show +

Enjoy Free Delivery ...
Dial-a-TV is a national rental firm specialising in affordable rental of household appliances. You can rent anything from LCD TV's to fridge freezers and other white goods at affordable monthly or weekly cost.
The Hut is a leading luxury online department store bringing you the very best from their breadth and depth of quality, luxury brands. They specialise in fashion, homeware, beauty, and lifestyle products. Whether you're looking to update your wardrobe, home, or even treat a loved one, they have something for everyone.
Show +

STUDENTS GET 20% OFF
Show +

10% off selected LEGO Harry Potter & Architecture
Show +

20% off New Season Fashion
Show +

15% off for New customers
Shop online with this high street store. Over 9,000 products in all sorts of departments. Great prices on furniture, electricals, mobile phones and a huge selection of toys.
Novatech have been trading for more than 18 years and serving over 1,000 customers every day! We have more than 12,000 products available and have sold over 3 million products through our website, catalogue and showroom.

We're one of the UK's top mail order computer suppliers employing over 100 people at our 35,000 sq ft complex near Portsmouth. By carefully monitoring stock levels we can ensure that while you will rarely have to wait for an order, you can also take advantage of immediate price drops on components - translating into the values you see in our prices.
Currys PCWorld offers customers a vast range of over 3,000 products online including a constantly updated range of Web exclusives. From Washing Machines, Widescreen TVs to the Latest in Home Computing it caters for everyone.
Currys PCWorld has a 24 Hr Helpline, delivery 7 days a week (usually within 4 working days of order) and expert installation, all backed by a nation-wide network of over 380 stores.
View all 23 Offers
Maplin Electronics offers 20,000 products for immediate online buying. Products from tools and audio to night vision and gadgets may be purchased online.
View all 24 Offers
Farnell sell a huge range of computer and engineering parts and accessories. From power supplies, connectors, cables, fans, batteries and chargers to computer consumables, internal components and engineering products.
CCL specialise in desktop PC computers, laptops, notebooks, netbooks and PC components including motherboards, hard drives, CPUs, graphics cards and RAM from leading brands including Acer, Asus, HP, Lenovo, Samsung, Sony, Toshiba and more.