The Second Hand Shop
CATEGORIES
Filters
Shops
Shop at Oxfam online! There are the usual Oxfam goodies as well as a huge selection of second hand and vintage clothes, music, dvds, books and homewares. Also find wedding favours, rare books, ceramics, stamps and coins.
Show +

15% off selected shoes
Jessops online store - cameras, digital cameras, camcorders, accessories and more. A huge amount of photographic equipment. Also, upload and print your digital photos.
Show +

Shop Jessops Lens Store
Show +

Free Delivery on Orders Over £50 ...
Probably the most well known person-to-person auction site. This is the UK version. There are thousands of products advertised in all sorts of categories, from flights and holidays to toys, cars and designer clothes.
AbeBooks is the world's largest online marketplace for books. Whether it's new, secondhand, rare, or out-of-print, you can find it here, through our community of thousands of independent booksellers selling more than 110 million books from around the globe.
Show +

Save Up to 15% off Books, Art & Collectables
Show +

Free Delivery Offer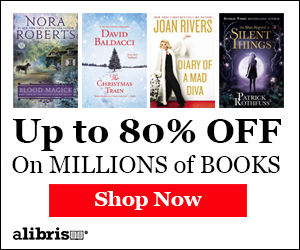 Alibris connects you to thousands of independent book, music, and movie sellers around the world. With over 60 million used, new, rare, and out-of-print titles, they have what you're looking for!
Buying or selling a second hand bargain? Preloved is packed with nearly new and really old bargains in over 500 categories. What's more, all private adverts are free!
This site really does sell everything you can think of, from rowing machines to maternity clothes.
Bikesoup is a marketplace for new and used cycles. Negotiate price and transact within their safe and secure platform that makes finding your next bike a breeze. Need to sell your old bike? Listing is free and takes seconds.
Catawiki is the fastest-growing online auction house in the world. With over 300 weekly auctions in 80 categories, and 12 million international visitors per month, Catawiki is the site for buying and selling special objects.

Currently the biggest categories are Art, Jewelry, Stamps, Watches and Books and the products offered by users are rare, unique objects which can't easily be found in stores.
Purchase second hand phones online from 4Gadgets. We provide cheap used and refurbished phones at great prices. Free next day delivery and 180 days warranty.
YMCA is the largest and the oldest youth charity in the world. They focus on young people and help them play a fulfilling role within their communities. The charity has shops around the country supporting their work.